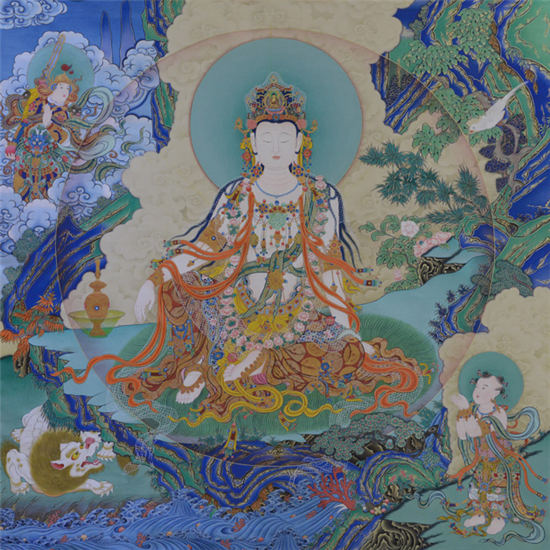 Thangka painting listed in the exhibition. [Photo/namoc.org]
Thangka, a Tibetan Buddhist painting on cotton or silk appliqué, is the treasure in traditional Chinese art. It usually depicts Buddhist deity, scene, or mandala. In 2006, thangka was among the first to be included in the National Intangible Cultural Heritage List.
The art form has gained a promising development during recent years under the vigorous support of the Ministry of Culture and Qinghai Provincial government.
The exhibition showcases over 30 thangka paintings by art and craft masters, comprising a variety of hand-drawn thangkas such as colored drawing thangka, red thangka, black thangka and golden thangka.
If you go:
9:00 am and 5:30 pm, Jan 17 to Jan 28 (Opens at 3:30 pm on Jan 17). 1 Wusi Avenue, Dongcheng district, Beijing. 010-6403-4951.
Entrance: Free.