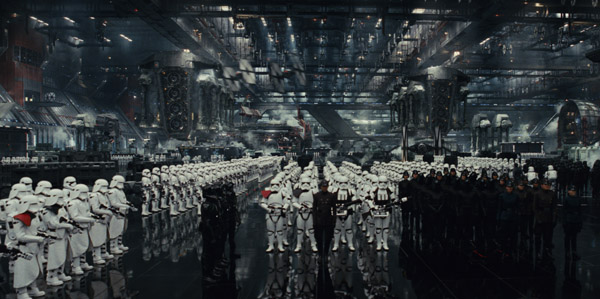 Star Wars: The Last Jedi is struggling at the Chinese box office despite its success in North America. [Photo provided to China Daily]
Within the space of two weeks, Star Wars: The Last Jedi swept the world to overtake fellow Disney blockbuster Beauty and the Beast to top the North American box office for 2017.
But just as many Chinese industry watchers predicted, the sci-fi saga found it difficult to win over Chinese audiences, due in part to perceived cultural differences.
When the latest Star Wars movie, the eighth installment of the long-running sci-fi franchise, opened on the Chinese mainland on Jan 5, it made just 61.3 million yuan ($9.45 million) on its first day, less than half the takings of top earner The Ex-File: The Return of the Exes, which was released on Dec 29.
With a budget of just 30 million yuan, the third installment of the Chinese comedy franchise centers around two friends who break up with their girlfriends to relive their bachelor days. The movie resonated with lovers and singletons alike to beat Feng Xiaogang's Youth and Chen Kaige's Legend of the Demon Cat to stand out as the season's sleeper hit.
In the Chinese market, a hit movie usually breaks the bench mark of 100 million yuan on the day of its premiere, only to see sales tail off over the following weeks as screening numbers fall.
This was the case for The Fate of the Furious, which raked in 441 million yuan within its first 24 hours, while Transformers: The Last Knight earned nearly 400 million yuan on its opening day in China.
So, when the $200 million production, Star Wars: The Last Jedi, failed to take top slot on its first day at the Chinese box office from a low-budget domestic comedy released more than a week before, many critics saw it as a sign that the franchise created by George Lucas could be faced with a commercial flop despite its enduring popularity in North America.