Tiger-head shoes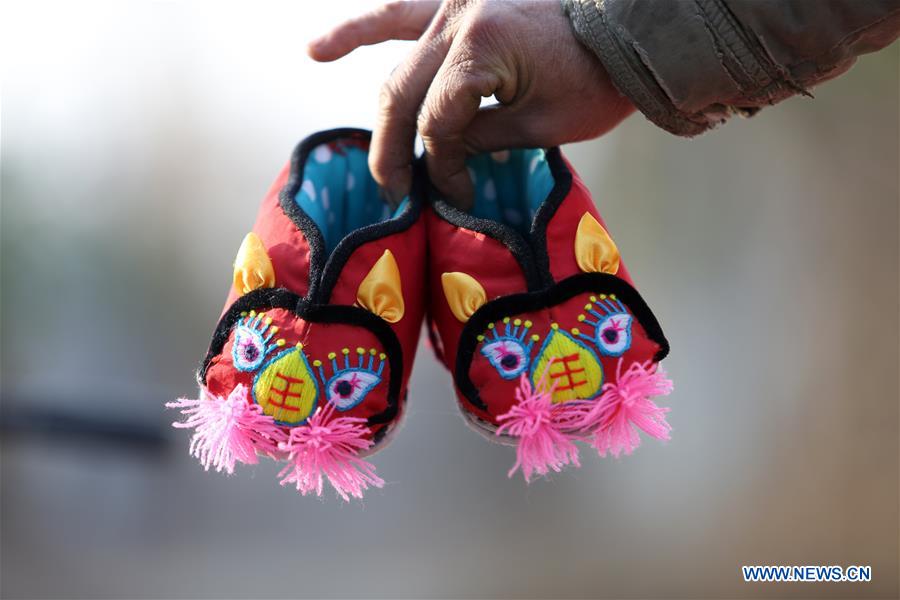 Photo taken on Dec 24, 2017 shows a pair of tiger-head shoes made by Zhao Kaiying in Tancheng county of Linyi, East China's Shandong province. Zhao Kaiying, 85-year-old, has been making tiger-head shoes for more than 20 years. Tiger-head shoes, with their bright colors and intricate patterns, is a traditional wearing for children in China symbolizing good wishes. [Photo/Xinhua]
Tiger-head shoes are an example of traditional Chinese folk handicraft used as footwear for children. Their name comes from the toe cap, which looks like the head of a tiger.
In Chinese culture, tigers are regarded as auspicious and people embroider the head and the upper of the shoes with tiger or tiger-head patterns in the hope that their children will become as robust and dynamic as tigers.
Tiger-head caps and shoes have a huge market particularly during the cold winter and the New Year period.