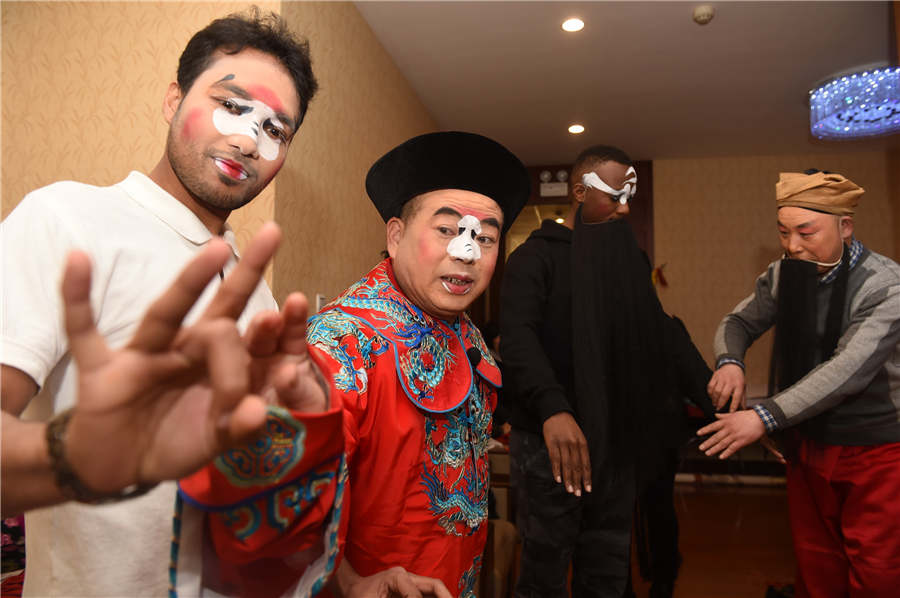 A student from Bangladesh learns the movement in Hebei Bangzi Opera at the Hebei Cangzhou Technical College in Hebei province, Jan 9, 2018. [Photo by Fu Xinchun/Asianewsphoto]
Several foreign students at the Hebei Cangzhou Technical College learn Hebei Bangzi Opera from a local troupe during an event called "Opera entering into campus". The students learn the origin and evolvement of Hebei Bangzi Opera and experience the charm of Chinese culture.
Hebei Bangzi Opera is the main type of drama in Hebei province and was included in the National Intangible Cultural Heritage List in May of 2006.