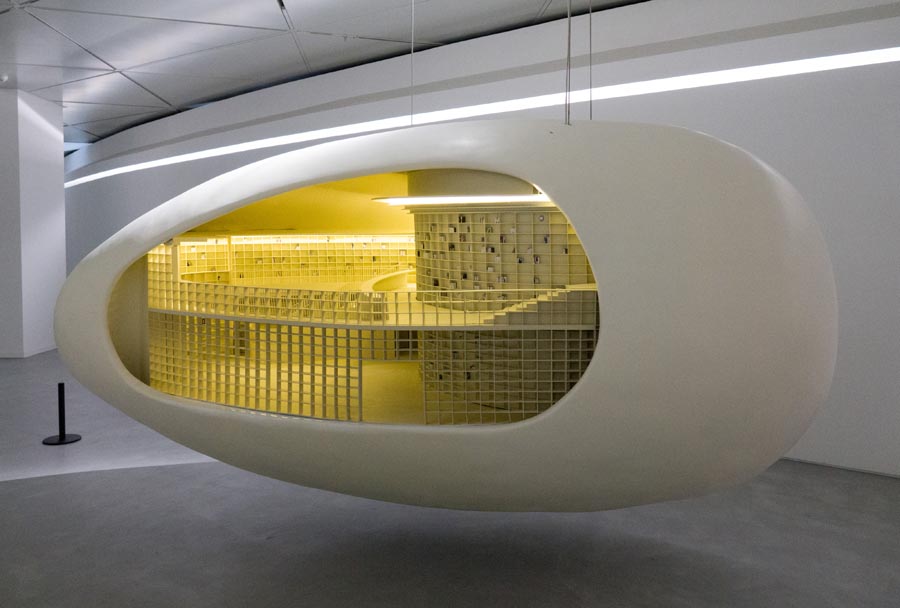 Photos, building models and documentaries are on display to show Japanese architect Tadao Ando's designs. [Photo provided to China Daily]
A new art museum in Shanghai celebrated its opening with an exhibition featuring its designer, Japanese architect Tadao Ando, in late December.
The Pearl Art Museum is located on the eighth floor of a new mall named The Aegean Place on Wuzhong Road in Shanghai's Hongqiao area.
The museum is fused with a bookstore in a 4,800-square-meter, egg-shaped space atop the commercial building.
The opening exhibition, Leading, is a retrospective of Ando's 40-year career that'll run through May 20. It features building models, documentaries, manuscripts and other displays related to the architect.
Ando has won such international awards as the Alvar Aalto Medal, the Pritzker Prize and the Neutra Medal for Professional Excellence. He's known for using concrete to create simple exteriors and his intricate use of light.
Ando has designed many of the city's landmarks, including the Shanghai Design Center, the Aurora Museum and the Shanghai Poly Grand Theater.
The Pearl Art Museum is the first time Ando has created a multifunctional space in an already constructed mall.
The 76-year-old didn't attend the opening.