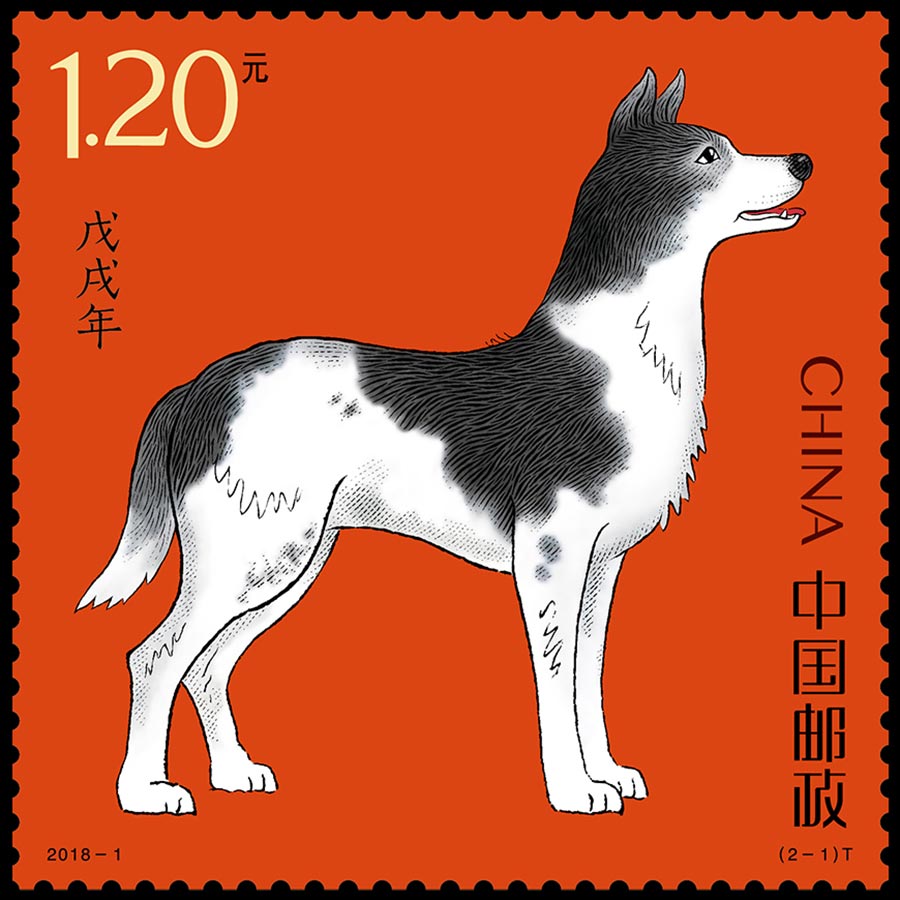 Year of the Dog stamp designed by graphic designer and artist Zhou Lingzhao [Photo by jiang Dong/China Daily]
Graphic designer and artist Zhou Lingzhao, 99, still remembers his best friend in childhood, an indigenous dog his family kept in his native village in Central China's Hunan province.
"The black dog often accompanied me when I went into town," said Zhou, a retired professor at Beijing's Central Academy of Fine Arts. "He protected me from the aggression of wild dogs wandering on a mountain slope."
A year ago, Zhou was commissioned by China Post to design the postal stamp to celebrate the Year of the Dog on the Chinese lunar calendar, which will begin Feb 26. He recalled the dog, and recreated it on one stamp.
And he paired it with another stamp on which he drew a mother dog and a puppy, both of the same indigenous breed which is often referred to as the "zhonghua tianyuan quan", or China rural dog.