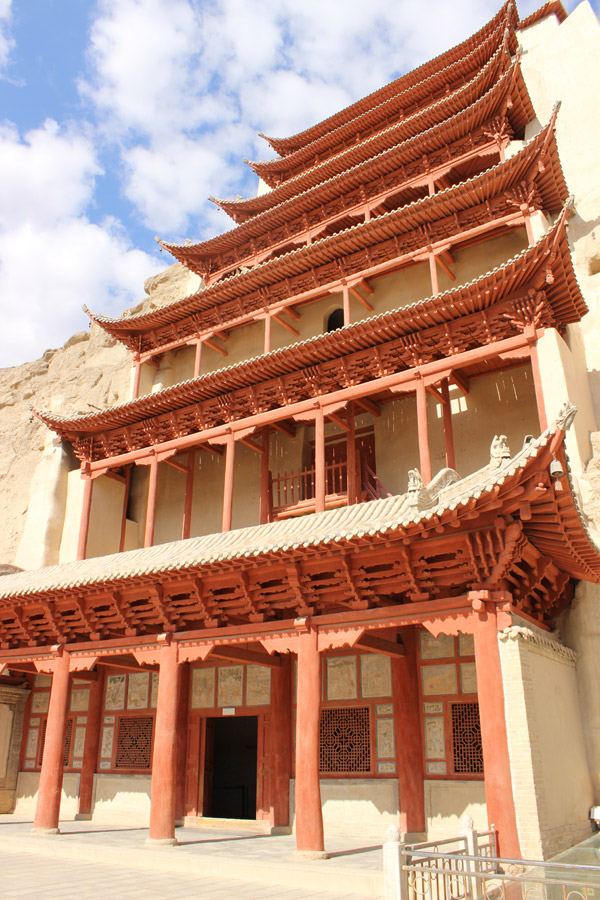 The Mogao Grottoes house hundreds of caves full of Buddhist art wonders spanning a millennium. [Photo provided to China Daily]
For many people, Gansu province's Dunhuang represents a mesmerizing focal point for the historical legends surrounding the Silk Road, the ancient Eurasian trade route.
Once a key spot along the route, this oasis in the desert is known by the world today for its remarkable Mogao Grottoes, a UNESCO World Heritage Site that's home to hundreds of grottoes full of Buddhist art wonders spanning a millennium.
Founded in 1944, the Dunhuang Research Academy, the research institute and administration center of the Mogao Grottoes, now wants to shake off its old image and join hands with a leading technology company to spread the spirit of Dunhuang more widely online.
On Dec 29 in Beijing, the Dunhuang Research Academy signed agreements with Chinese tech giant Tencent to plot the path of a new, digitally enabled Silk Road for future generations.
"The grottoes in Dunhuang are the fruits of the peaceful coexistence and communication of different civilizations," Wang Xudong, director of the Dunhuang Research Academy, says. "It still has significance today, encouraging people to construct a shared future for mankind.
"The ancient Silk Road was a network of trade routes, and now it also needs a new network to incubate cultural diversity."
According to the agreement, Tencent will use its technology to help the academy better display its cultural relics through virtual-reality and augmented-reality channels, and design a new digital-display platform to allow people unable to travel to Dunhuang to enjoy a vivid "visitor" experience as often as they like.