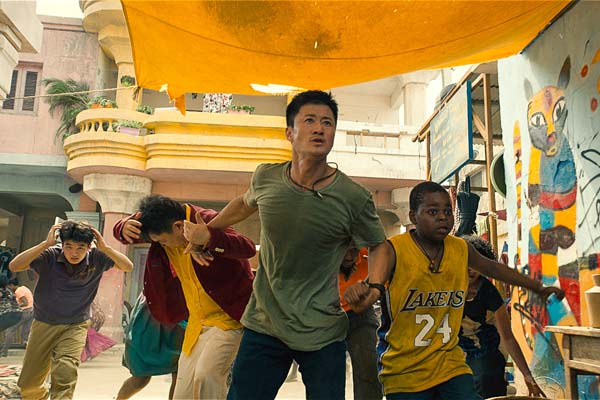 Wolf Warrior 2 is the top-grossing movie in China of all time. [Photo provided to China Daily]
Charles H. Rivkin, the new chairman and CEO of the Motion Picture Association of America, visited China recently as the country surpassed the United States to have the most cinema screens in the world.
As to prepare for his trip, Rivkin watched Wolf Warrior 2 on his flight to Beijing. "It's fantastic and a lot of fun. Its box office takings in the Chinese market alone are extraordinary. It's a sign of things to come," says Rivkin, commenting on the top-grossing movie in China of all time.
Wolf Warrior 2 earned 5.68 billion yuan ($860 million), boosting this year's box office to score a record 50 billion yuan in November.
Rivkin may have recently taken up his new post at the MPAA, but he has always kept a close eye on the Chinese movie industry.
He estimates that China's box-office takings will exceed 55 billion yuan for 2017. He also predicts that China will overtake the US as the top movie market in terms of box-office takings by 2020.
"Everything is changing dramatically," says the new Hollywood lobbyist-in-chief.
"Last quarter, China built 26 screens every single day. Now you have more than 50,000 screens. There are only 41,000 screens in the US," he says, adding the construction spree is also increasing the number of high-tech cinemas.
Besides the figures, Rivkin also highlights China's efforts in fighting copyright piracy.
Among his engagements was a meeting with Zhou Huilin, the deputy head of the National Copyright Administration of China, who introduced China's annual campaign dubbed "jian wang" (sword net) to crack down on online pirates.
From 2012 to 2016, 2,756 cases were handled and 1,193 websites were closed down, Zhou was quoted by China Press and Publishing Journal as saying.