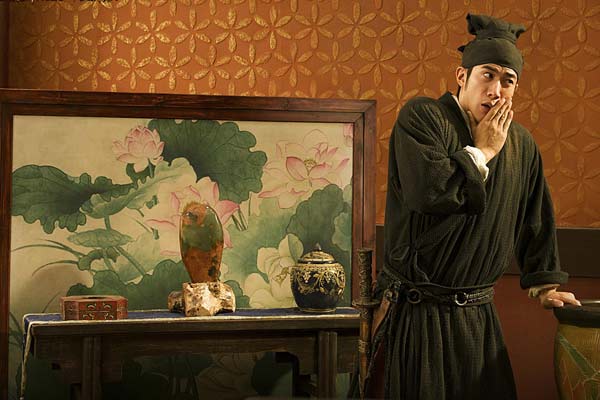 A still from the film The Thousand Faces of Dunjia [Photo provided to China Daily]
The allure of a fantasy epic tails off dramatically as martial arts masters fail to strike a chord with contemporary audiences.
One of the most anticipated films for martial arts fans this month, Tsui Hark's and Yuen Wooping's latest flick The Thousand Faces of Dunjia seems to have failed to meet many people's expectations.
Set in an unnamed dynasty, the movie tells the story of a secret clan of superhero warriors who battle two invading alien monsters.
The cast includes comedian Dong Chengpeng, Hong Kong singer-actor Aarif Lee Chi-ting, actresses Ni Ni and Zhou Dongyu, as well as Taiwan rocker Wu Bai.
With a generous budget of 250 million yuan ($38 million), the movie has raked in around 300 million yuan since it opened across the Chinese mainland on Dec 14.