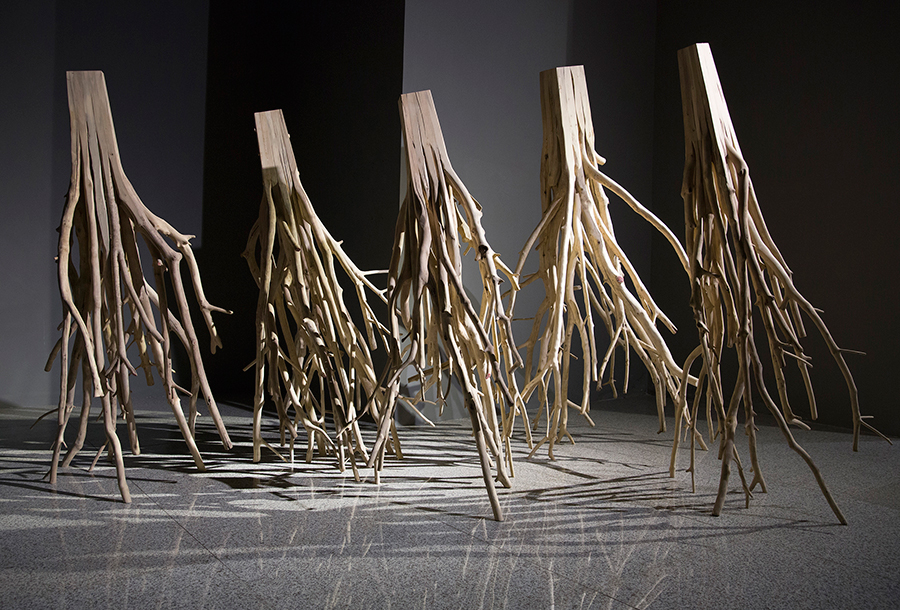 Walker, Fu Zhongwang [Photo provided to China Daily]
Hubei province in Central China saw a booming art scene during the '85 New Wave movement 32 years ago.
Then, several artists who are natives or studied in the provincial capital, Wuhan, became pioneers.
Boundless Reality and Multiple Nows, an exhibition to be held at Wuhan's Wanlin Art Museum from Dec 29 to Feb 28, focuses on this particular group of artists.
The artworks on display will show how the artists were inspired by the rich culture of Hubei. And they will also show how these artists' styles evolved after they moved to art hubs like Beijing and Shanghai in the early 1990s.
The Wanlin Art Museum was founded in 2015 at Wuhan University, which was attended by Chen Dongsheng, the museum's sponsor and the founder of Taikang Life Insurance and China Guardian Auctions.