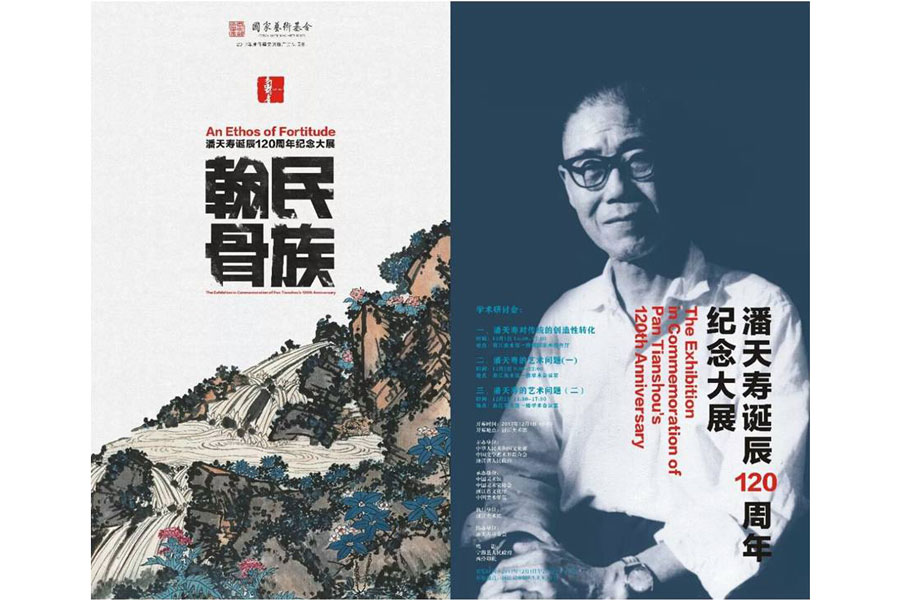 Poster of the exhibition. [Photo provided to chinadaily.com.cn]
An Ethos of Fortitude - The Exhibition in Commemoration of Pan Tianshou's 120th Anniversary, opened Friday at the Zhejiang Art Museum in Hangzhou, East China's Zhejiang province. The exhibition is the largest presentation of Pan's works, with over 120 pieces of his artwork and manuscripts.
Pan Tianshou was a master of Chinese painting and an educator on art in the 20th century. He was born in Zhejiang province, and later took up positions as president of the Zhejiang Academy of Fine Arts (now the China Academy of Art), vice-president of the China Artists Association and vice-president of the Xiling Seal Engravers Society.