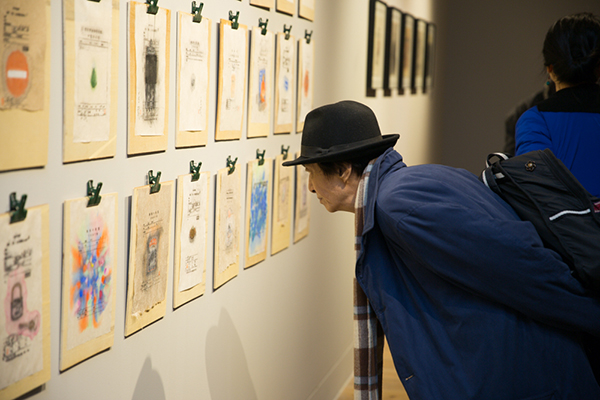 The show The Ecstasy displays Zhang Yanzi's exploration of happiness. Medicinal herbs are one of the major subjects of the Beijing-based artist's ink paintings.[Photo provided to China Daily]
Two years ago, Chinese painter Zhang Yanzi traveled to the Amazon rainforest in Brazil, and found the local brew ayahuasca, which is made from plants and is said to have hallucinogenic properties. The drink is used in spiritual medicine there.
After she returned to China from that trip, Zhang devoted her time to reading books on traditional Chinese medicine to research herbs used to relieve pain - a subject of interest to her for many years.
Then, she says it struck her that some medicines ease pain by "generating illusion".
As a result, the traditional painter's ongoing solo show, The Ecstasy, is being held in Beijing, showing her focus shifting from the art of healing to the art of finding happiness in her works.
The display that started on Nov 18 has dozens of ink-wash paintings she has produced in the past three years, including the Herb and Prescription series and long scrolls, all of which are the artist's exploration of happiness.
Gao Difei, curator of the show, says the traditional Chinese character for the word "medicine" consists of two parts. One stands for "herb" and the other for "happiness".
"I think it's ancient Chinese people's understanding of medicine - a thing that can make people happy after consumption," says Gao. "It's about how to cure both the body and mind."
Having studied books on TCM, Zhang says she came across names of some ancient pills that are both romantic and convey a sense of happiness.