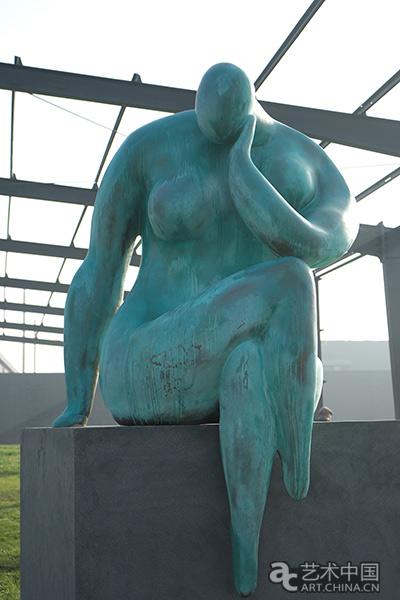 A sculpture made by useless materials displayed at the Beijing Low Carbon Sculpture Garden, Nov 7, 2017. [Photo/art.china.cn]
Although sculptures can be created from countless materials, such as wood, gold and jade, those made by "trash" are still rare.
However, a series of such art pieces made by useless materials found a home in Beijing.
An art space, named Beijing Low Carbon Sculpture Garden, opened on Nov 7, featuring 24 pieces made from "low-carbon" material.
Based on concrete, the material was blended with many mining and industrial waste. It is solid, durable and can be shaped into works with both fine and rough surfaces.
The sculptures made by such material look similar to stone or metal works.
"The low-carbon material gives me a lot of inspiration. We have got used to using stones, yet such material let me realize that even trash can become useful," a sculptor Zhu Shangxi said.