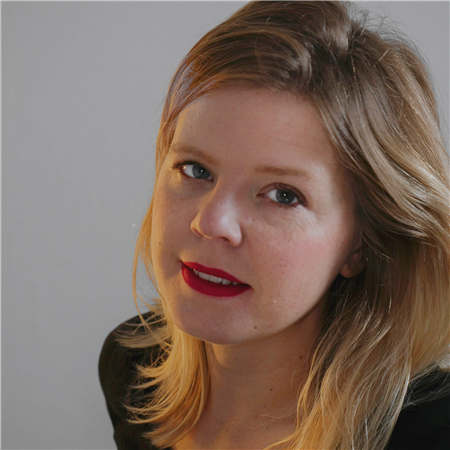 Anna Holmwood, translator [Photo provided to China Daily]
In Taiwan, a friend took Holmwood to a bookshop, where she saw a whole shelf dedicated to Jin Yong. She bought a copy of Jin Yong's work-Lu Ding Ji (The Deer and the Cauldron), the longest of his novels.
"It (reading the book) was a struggle at first," Holmwood says, adding that this was because Jin Yong's novels are all set in ancient China and the characters span multiple generations.
But what is a bigger challenge for the translator, Holmwood says, is rendering the original pace and excitement into English.
"It's all about whether the English reader will be lured by the emotions and characters.
"It's vital for the English version to read like an enticing work."
It took five years for Holmwood to finish the translation of the first volume.
Paul Engles, editor of the book at MacLehose Press, recalls that when he received a sample from Holmwood at the end of 2012, he was instantly entranced by it and also amazed that the work had not been translated before.
"Jin Yong is one of the world's best-selling authors, and, rather like Alexandre Dumas, he is a popular author who will in time (if not already) be recognized as a writer of stone-cold classics," he adds.
"We feel that it is essential that these novels be translated into English," Engles says, adding that the plan is to publish one volume a year.
The second volume is being translated by Gigi Chang, an art writer and translator from Hong Kong.
Although Chang and Holmwood work separately, they discuss common issues and keep a shared database for terms appearing in the trilogy.
As for why his works need to be translated, one must read Holmwood's introduction in volume one, which says: "Many have considered Jin Yong's world too foreign, too Chinese for an English-speaking readership. Impossible to translate.
"And yet this story of love, loyalty, honor and the power of the individual against successive corrupt governments and invading forces is as universal as any story could hope to be.
"The greatest loss that can occur in translation can only come from not translating it at all."
Lu Lili contributed to this story.