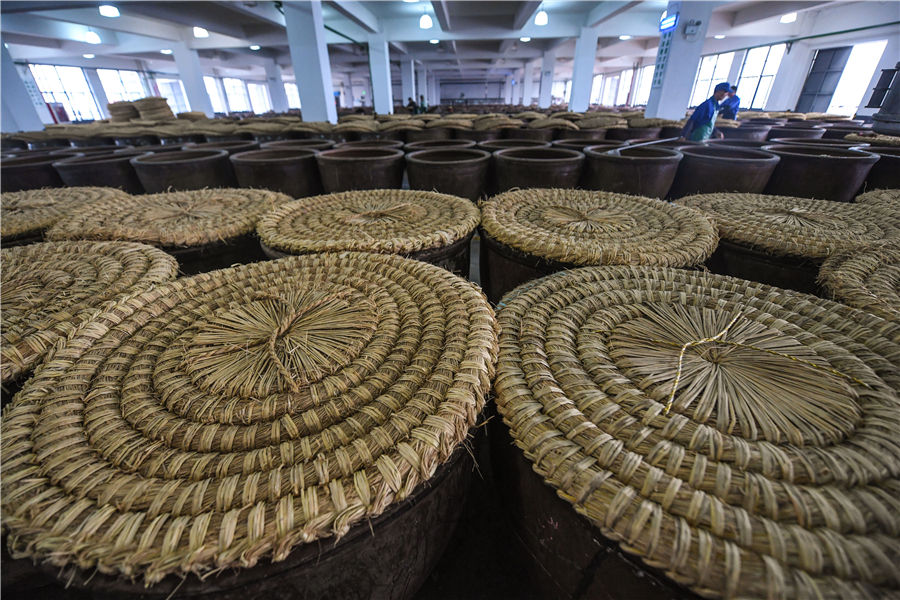 Rice wine is brewed at a rice wine factory in Shaoxing, East China's Zhejiang province, Nov 7, 2017. [Photo/Xinhua]
With the arrival of "Start of Winter" on Nov 7, a solar term on the traditional Chinese lunar calendar, the brewing of rice wine in Shaoxing, Zhejiang province, began.
Rice wine is a pillar industry in Shaoxing, where 74 rice wine companies and more than 11,000 workers produce more than 600,000 tons of rice wine every year. It is exported to more than 40 countries and regions, and the brewing technique was listed as one of the national intangible cultural heritages in 2006.