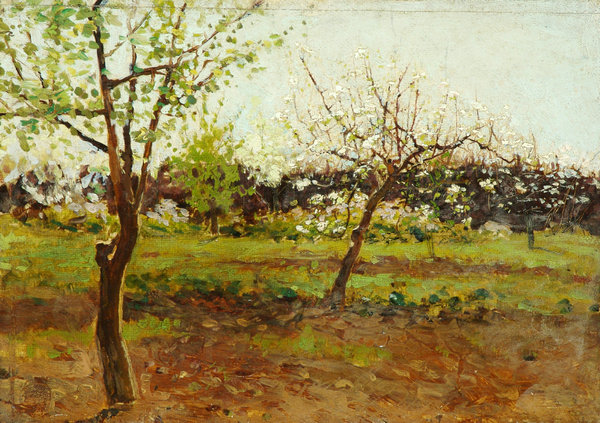 Paintings loaned from Belarus' national art museum, Issac Levitan's The Alps, on show in Beijing. [Photo provided to China Daily]
The tranquil landscape of Belarus and the artists nurtured by this landlocked country are little known to most Chinese people.
But as this eastern European country strengthens its ties with China with the advancing of the Belt and Road Initiative, more Belarusian artworks have been introduced to Chinese audiences at several exhibitions held in Beijing this year.
An exhibition of 57 paintings from the collection of the National Art Museum of the Republic of Belarus is now being held at the National Art Museum of China.
The Beijing museum also staged another Belarusian art exhibition that concluded on Sunday. It showed sculptures and watercolors by Sergei Selikhanov (1917-76) inspired by a visit to China in 1956. They were shown in China for the first time, and they were juxtaposed with the works of Konstantin Selikhanov, 50, Sergei's grandson, who is a sculptor in Minsk.
In June, Tsinghua University Art Museum presented Nonlinear Reality, an exhibition of Belarusian lithographs, watercolors and drawings on loan from the country's National Center of Modern Arts.