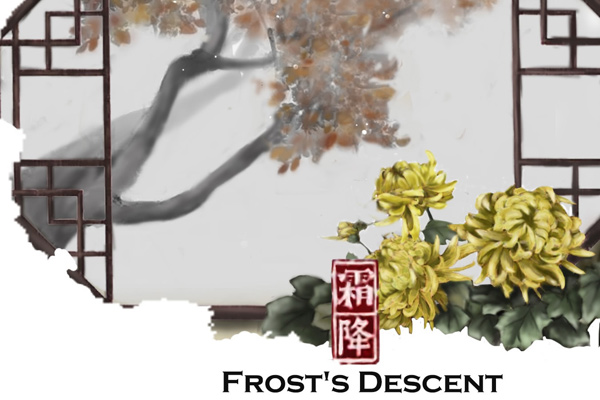 Frost's Descent [Photo‍/CGTN]
Monday marks the beginning of Shuangjiang or "frost's descent" in English, the 18th of 24 solar terms in the Chinese lunar calendar. It usually falls around October 23 and ends around November 7, making it the last term of autumn and signifying the last two weeks of the season.
Literally, it refers to the time when frost starts to descend across China, or "the dews were congealed into frost" due to the coldness, as recorded in ancient Chinese books.