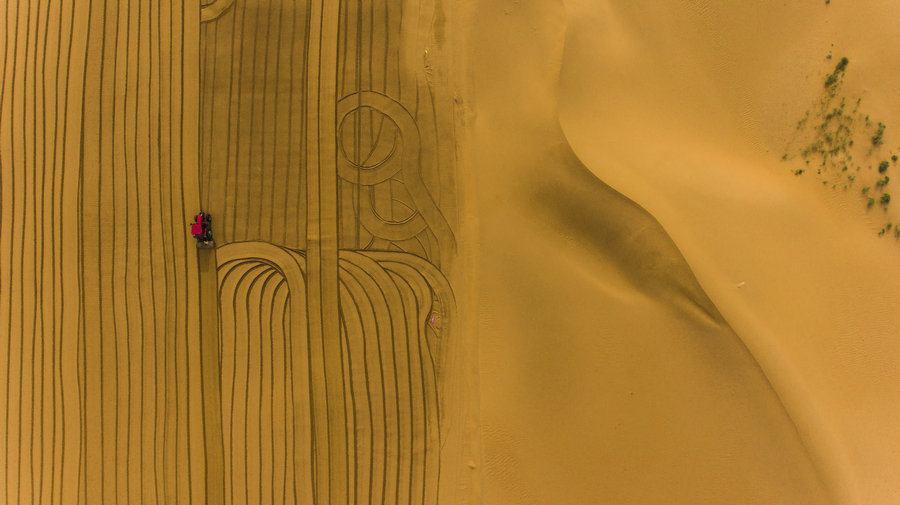 On August 17, a rotary cultivator is working in the desert. The plant fiber binder will be installed so the area can be made into farmland. [Photo by Wan Nan/China Daily]
The Ulanbuh Desert, about 14,000 square kilometers in area, lies on the west bank of the Yellow River, in Alshaa League, Inner Mongolia autonomous region. Every spring, Beijing's sandstorms originate here.
However, Yi Zhijian, a professor of Chongqing Jiaotong University, and his team, invented a plant fiber binder to transform sand into soil for farming. In May 2016, they successfully made about 16,667 square meters survive in the edge of the Ulanbuh Desert, two kilometers from the west bank of the Yellow River. In 2017, another experimental area of 2 square kilometers is now covered with hundreds of plants planted in February, such as trees, grass and crops.