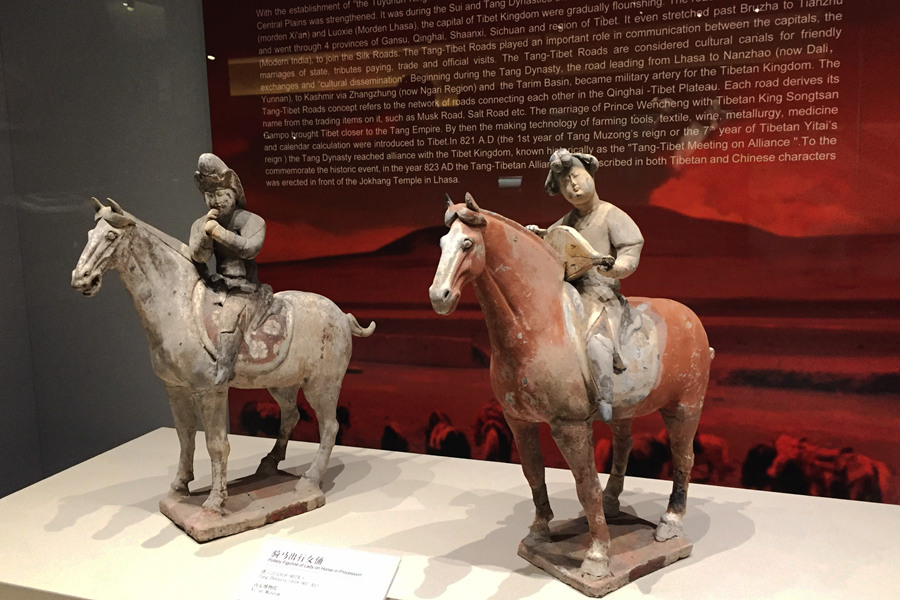 Pottery figurines of people on horses from the Tang Dynasty (618-907), on display at Dunhuang's International Convention and Exhibition Center in northwest China's Gansu province on Sept 21, 2017. [Photo by Li Ping/chinadaily.com.cn]
More than 3,500 exhibits from both China and abroad are on display at the International Convention and Exhibition Center in Dunhuang, located in Northwest China's Gansu province. The exhibit is a crucial part of the second Silk Road (Dunhuang) International Cultural Expo, hosted to promote cultural exchange and cooperation between countries involved in the Belt and Road Initiative.
Items on show range from cultural relics, fine arts and photography to pieces of intangible heritage and other creative products.
The exhibition is open to the public through Oct 10, and admission is free.