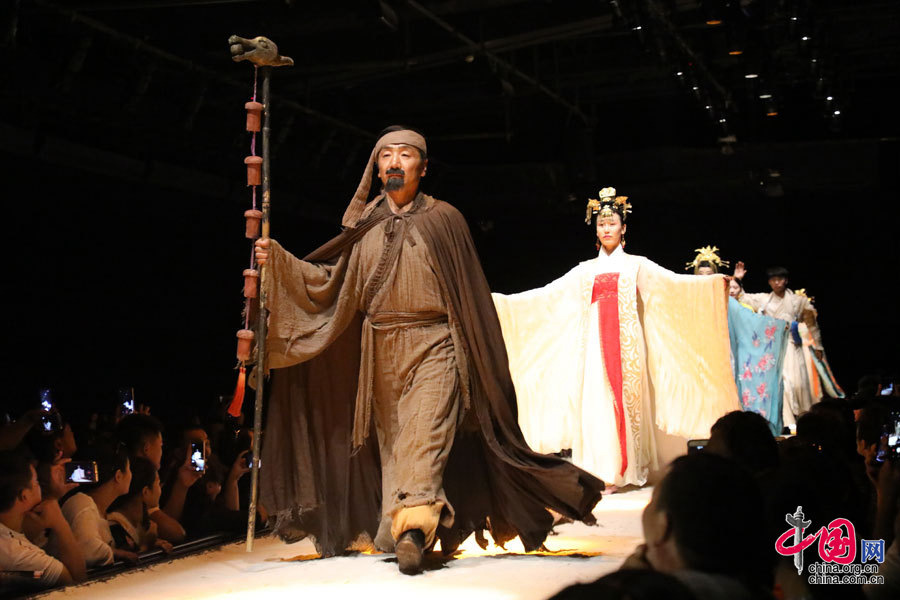 Actors perform the immersive melodrama Encore Dunhuang in Dunhuang, Northwest China's Gansu province, Sept 18, 2017. [Photo/China.org.cn]
The immersive melodrama drama, Encore Dunhuang, enthralled audience members in Dunhuang in Northwest China's Gansu province on Monday, taking them on a journey back through time to learn about the city's 2,000-year-old history and the age-old Silk Road culture.
Dunhuang, most famous for the Mogao Caves, was an important stop along the ancient Silk Road - a trade route that was used to transport goods between East and West. The second Silk Road (Dunhuang) International Cultural Expo is being held in the city from Sept 20-21.
Unlike traditional shows, where people are seated and watch what's played on stage, the 90-minute immersive theater piece invites spectators to walk through four different rooms in a timetravel-like performance, experiencing key moments in the history of the city.