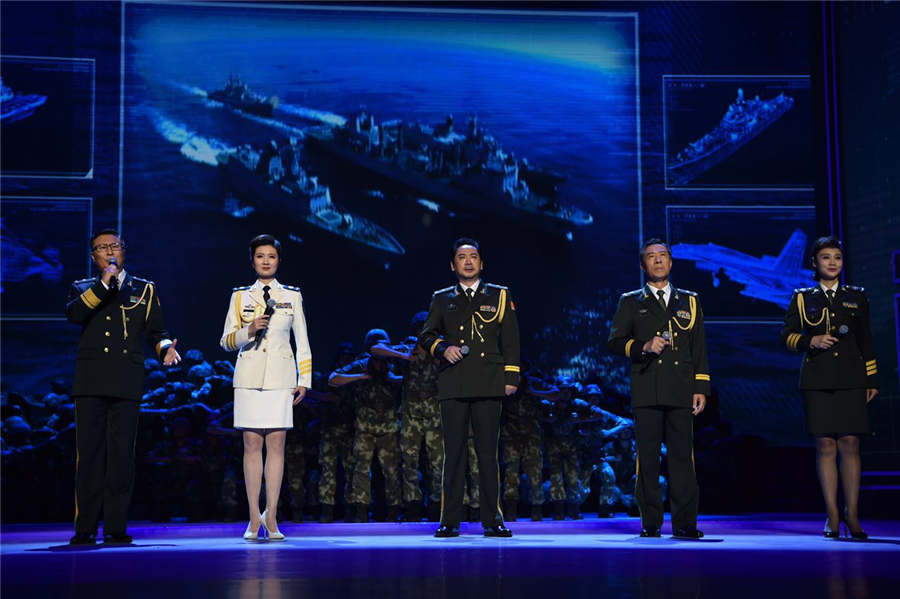 Actors perform on the stage, Sept 12, 2017. [Photo by Liu Shusong/for chinadaily.com.cn]
An opening gala was staged, with poem chanting, singing, dancing and instrumental performances.
Poems by ancient poets such as Su Shi, Li Bai, Wang Zhihuan, Du Fu, Lu You and Bai Juyi were recited at the gala, along with representative works by contemporary poets, such as Wen Yiduo, Guo Moruo, Lin Huiyin and Ai Qing.
Two forums on poetry, a poetry music recitation event and other interactive activities will be held during the festival. The festival will run through Sept 17.