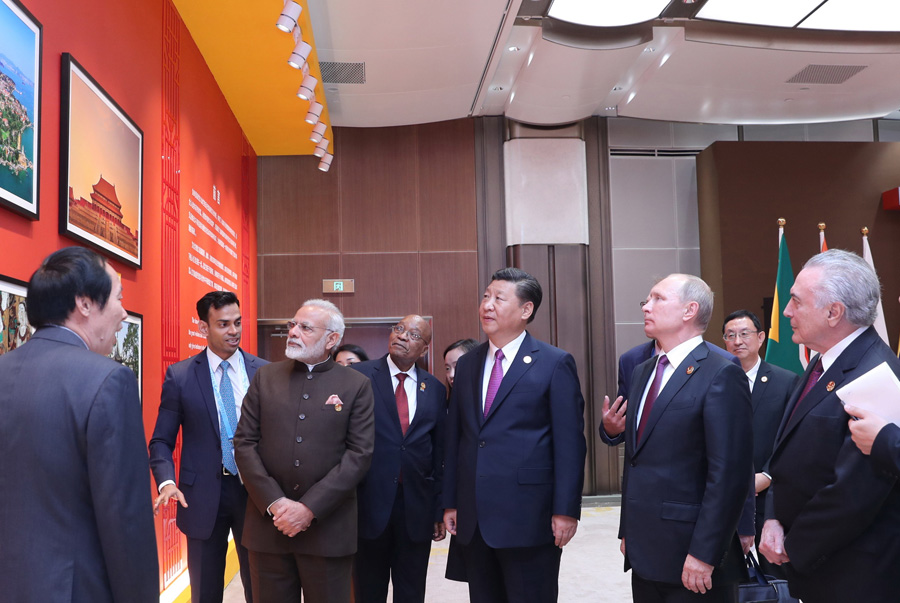 Chinese President Xi Jinping visits the photo exhibition with other BRICS leaders in Xiamen on Sept 4, 2017. [Photo/Xinhua]
BRICS leaders also watched the trailer for Where Has Time Gone, the first film co-produced by the five countries, which was released in June as the opening film during the 2nd BRICS Film Festival in Chengdu.
The film consists of five short stories, 18 minutes each, done by five directors from each BRICS country. The film is set to open across China in October, and will be screened worldwide.