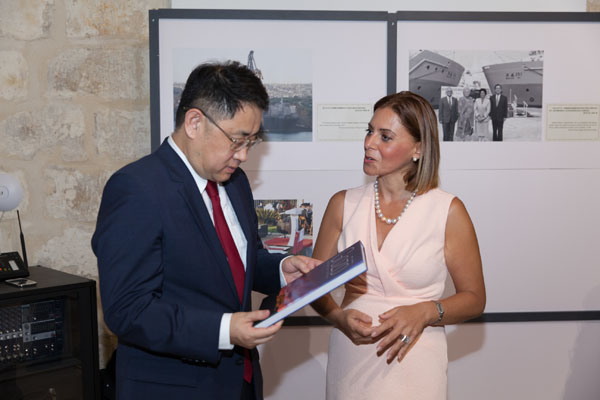 Gozo Minister Justyne Caruana welcomes Jiang Jiang, Chinese ambassador to Malta, to the Cittadella castle. [Photo/Chinacutlure.org]
Despite the long distance between China and Malta, the two countries both enjoy long histories and splendid cultures, and the friendly exchanges between them can be traced back to ancient times.
In recent years, China and Malta have carried out regular cultural exchanges which have played an important role in strengthening the mutual understanding of the two people and consolidating the bilateral relationship. In 2015, Malta joined the Asian Infrastructure Investment Bank as a founding member, making it one of the first European countries to join.