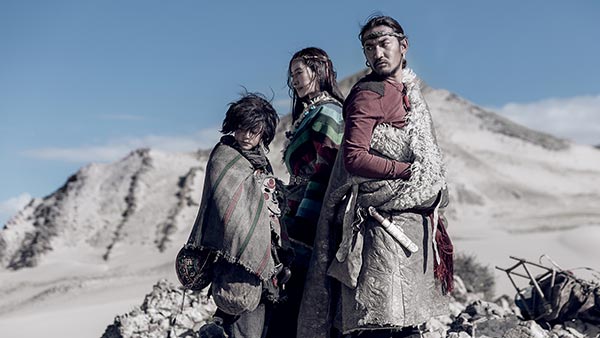 A scene from Soul On A String [Photo provided to China Daily]
A maze was set up on Aug 5 in Beijing's Sanlitun area to promote film director Zhang Yang's art-house film Soul On A String, which will hit screens on Aug 10.
The film is about a Tibetan cowboy looking for a sacred stone.
In the maze, there are dancers, actors and soothsayers telling visitors which way to go.
A series of lectures and forums on the film will be held after it hits the screen.