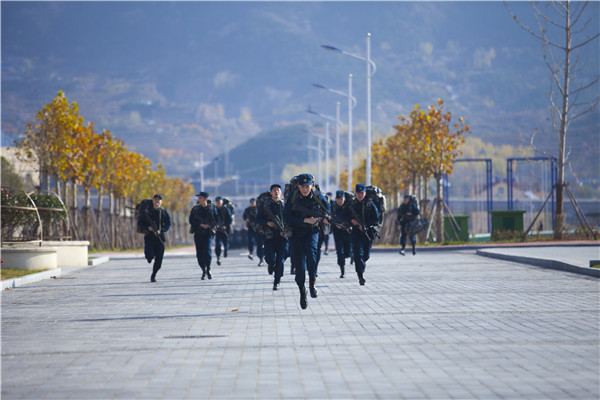 Director Zhao Baogang says his latest TV series, Deepwater Forces, is about China's effort to establish a new, modern navy. The new series is a tribute to the 68th anniversary of the founding of the People's Liberation Army Navy. [Photo provided to China Daily]
In 2014, crew members of Submarine 372 of the People's Liberation Army discovered that the vessel was sinking fast.
Then on a patrol mission at sea, they were caught between life and death at midnight, after a sudden change in water conditions.
Thanks to the fast reaction and skills of the PLA Navy, the crew was able to stop the submarine from sinking in a few minutes.
President Xi Jinping honored the naval fleet's Senior Captain Wang Hongli in 2014. Wang's crew was also given first-class merit citations by the PLA Navy-a rare honor in peacetime.
The incident inspired the TV series Deepwater Forces, which has been airing on Beijing Satellite TV, Zhejiang Satellite TV and streaming site iQiyi since July 27, with two episodes each night.
Directed by well-known TV figure Zhao Baogang, the series has added fictional content to develop it into a story of young officers on a submarine.
Zhao's 2007 hit TV series, Struggle, depicted bittersweet love in an urban setting. But his old fascination for the ocean led him to make this navy-themed series, a first in his 30-year career.
"The core of the story is about China's effort to establish a new, modern navy," Zhao tells China Daily.
To make the sets look as real as possible, Zhao got his team to build a life-size submarine prop in Fangshan district, around 40 kilometers from downtown Beijing.