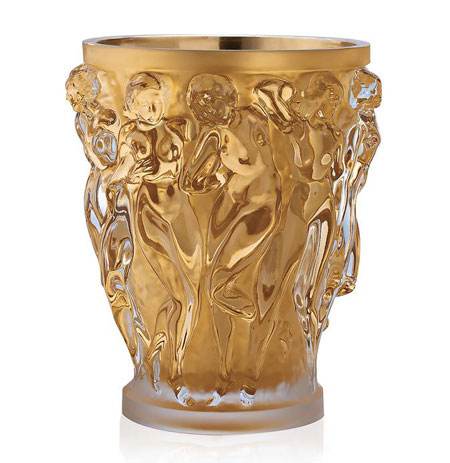 The limited edition of Bacchantes Grand Vase with clear crystal and gold leaf. [Photo/Official website of Lalique]
The exhibit has set up an independent section for winners of the Lalique Nova Art Prize, a project cofounded by the Art Nova 100 and the celebrated French brand Lalique in 2014.
This year marks the 90th anniversary of the Bacchantes vase, an emblem of the classical Lalique design and craftsmanship. Ninety replicas of Lalique's signature vase in different sizes and colors have been introduced for international buyers.
The Art Nova 100 is a platform to present and promote art of the young generation. Since its cooperation with Lalique in 2014, winning artists of the Lalique Nova Art Prize are invited to France and exchange experience and craft with staff members of the Lalique factory and design department.