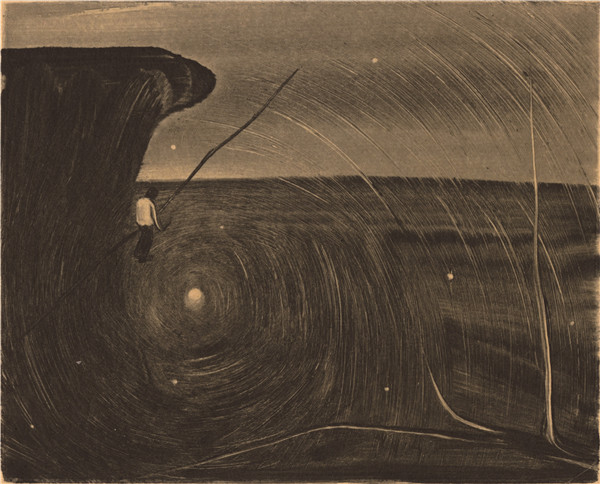 Zhang's paintings are inspired by the simple life on an island on the Yangtze River. [Photo provided to China Daily]
"I've learned to turn myself into a 'thermometer' of life," he says.
The artists' community in Jiangxinzhou and the island's natural scenery have attracted the attention of outsiders including Yin Er, a Shanghai-based designer and filmmaker.
He made a film on life on the island and cast Zhang in a lead role-a painter and a house agent (in spare time) who meditates between villagers and migrants in Jiangxinzhou.
"Zhang's work boasts graceful smoothness in texture, a feature that is easy to describe but difficult of find," Yin says, comparing the art to jade.
If you go
Daily through Aug 4. B306 Eagle Plaza, 26 Xiaoyun Road, Chaoyang district, Beijing. 010-5928-7378.