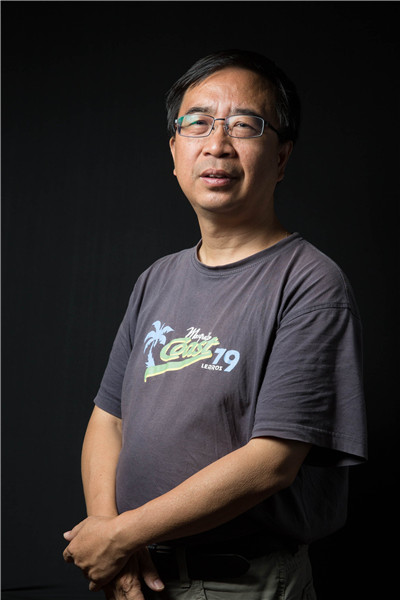 Pan Jianwei, scientist. [Photo provided to China Daily]
National innovation
After mastering advanced quantum technology, Pan returned to the University of Science and Technology of China in 2001 to establish a quantum physics and quantum information laboratory, hoping China could quickly catch up with the pace of development in the emerging field of quantum technology.
To make breakthroughs in quantum information research, the lab needed scientists with different academic backgrounds. So Pan sent his students to study in Austria, Germany, Switzerland, the United Kingdom and the United States to obtain the most advanced knowledge in specialties such as cold atoms, precision measurement and multiphoton entanglement manipulation.
More than 20 years have passed since Pan was first amazed by the quantum world, and the star scientist and media celebrity says science should be in the spotlight rather than scientists.
"Building an innovation-driven country requires nurturing the public's interest in science," Pan says.
Development driven by innovation is one of China's core strategies. And the experiments of the Quantum Experiments at Space Scale satellite are among the most important scientific research.
"We hope to distribute entanglement between the Earth and the moon at a distance of some 300,000 kilometers in the future," Pan says. "In theory, this bizarre connection can exist over any distance, but we think quantum entanglement might be affected by gravity.
"I'm 47 now. I hope we can accomplish that experiment before I retire at around 60." Pan regards developing quantum communication and the quantum computer as his responsibility and exploring the fundamental secrets of the quantum world as his inner motivation.
"I never forget questions at the deepest level. I want to continue to experiment," Pan says.
In experiments, there is inevitably frustration. Pan says they require patience, and the key is to have fun in the process.
"Pursuing the secrets of the quantum physics brings me calm and peace. It's like walking on the lawn in the spring sunshine."