With the inclusion of Gulangyu Island, called Kulangsu in the local dialect and known for its well-preserved historical buildings, and Hol Xil, a plateau famous for its natural beauty and biodiversity, China now has 52 sites inscribed on the UNESCO World Heritage list, which was established to safeguard unique and irreplaceable cultural and natural sites around the world. Let's recap on the 52 heritage sites in China, which may give you some clues on your next travel plan.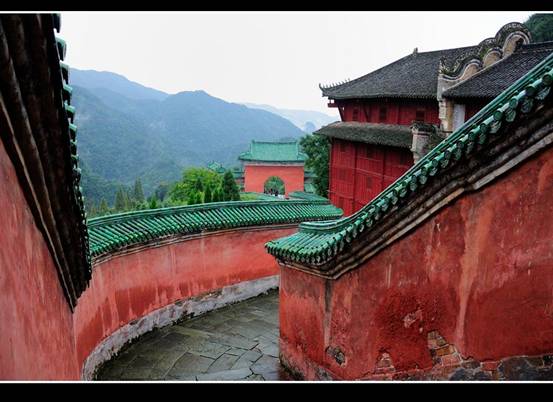 [Photo/China.org.cn]
1. Ancient Building Complex in the Wudang Mountains
Located in the piedmont of the Wudang Mountains in Hubei province, the Ancient Building Complex was built in Ming Dynasty. The structure consists of palaces and temples, and the Taoist buildings date back to the 7th century.
The complex was added onto the World Heritage List on December 15, 1994.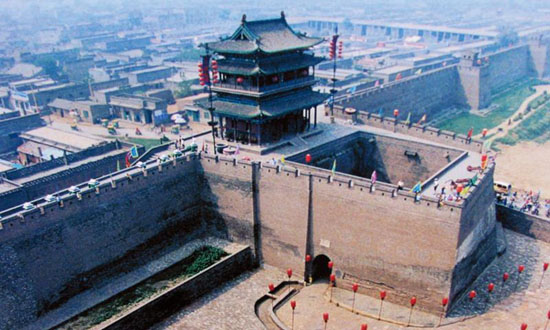 [Photo provided to chinadaily.com.cn]
2. Ancient City of Ping Yao
Built more than 2,700 years ago, the Ancient City of Ping Yao is the best preserved ancient Han Chinese city. It gives insight into the ancient prosperous merchant pioneers, established the first banks in China during Ming and Qing dynasties (14th-20th centuries).
The city was listed as a World Natural Heritage Site by UNESCO on December 3, 1997.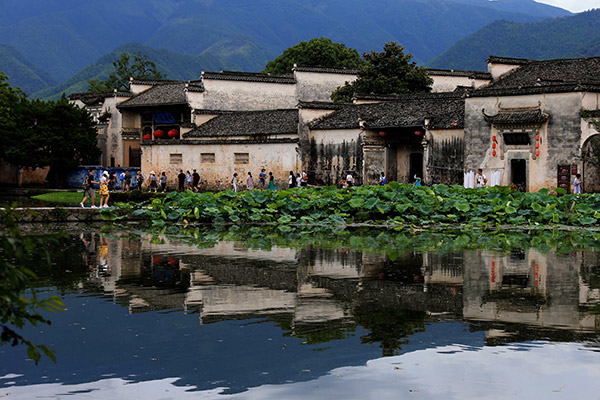 [Photo by Shi Guangde/Asianewsphoto]
3. Ancient Villages in southern Anhui—Xidi and Hongcun
Located in southern Anhui, Xidi and Hongcun belong in the category of architectural complexes, with a high historical and artistic value.
The villages represent the architectural features of the Huizhou-style residential houses in the period of the Ming and Qing dynasties.
Xidi and Hongcun were added onto the list on November 30, 2000.
[Photo provided to chinadaily.com.cn]
4. Capital Cities and Tombs of the Ancient Koguryo Kingdom
Mostly located in Jinlin and Liaoning provinces, the Koguryo Kingdom is made up of ancient remains of three capital cities – Wunu Mountain City, Guonei City and Wandu Mountain City – along with 40 tombs, of which 14 are imperial and 26 noble. The tombs are the carriers of Koguryo culture, and the Koguryo Kingdom was added onto the list on July 1, 2004.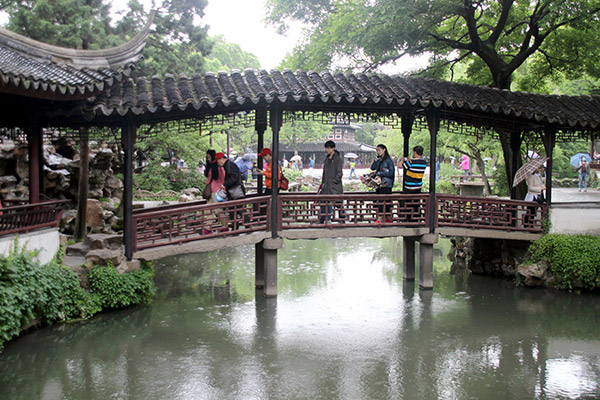 [Photo by Wang Jiankang/Asianewsphoto]
5. Classical Gardens of Suzhou
Suzhou, a city in East China's Jiangsu province, is famous for its classical gardens. Built between the Northern Song Dynasty and the late Qing Dynasty (11-19th century), the classical gardens of Suzhou feature miniature rocks, hills and elegant pavilions set amidst murmuring waters. The classical gardens of Suzhou were added onto the list on December 4, 1997.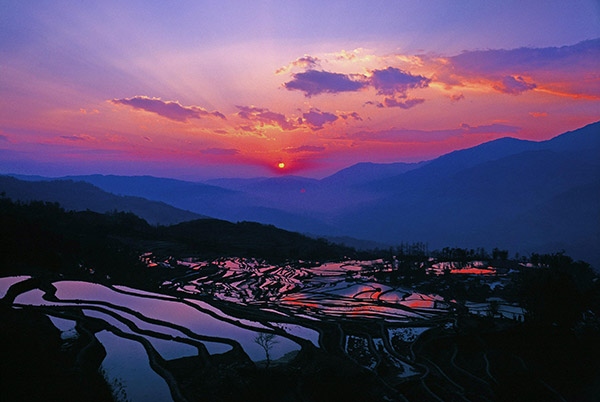 [Photo by Ding Xiaochun/Asianewsphoto]
6. Cultural Landscape of Honghe Hani Rice Terraces
The cultural heritage site of the Honghe Hani Rice Terraces is located in Yuanyang county in Honghe prefecture, Yunnan province. It is the product of the particular way of farming, in combination with the unique tradition and religion behind. The cultural landscape of the Honghe Hani Rice Terraces was added onto the list on June 22, 2013.