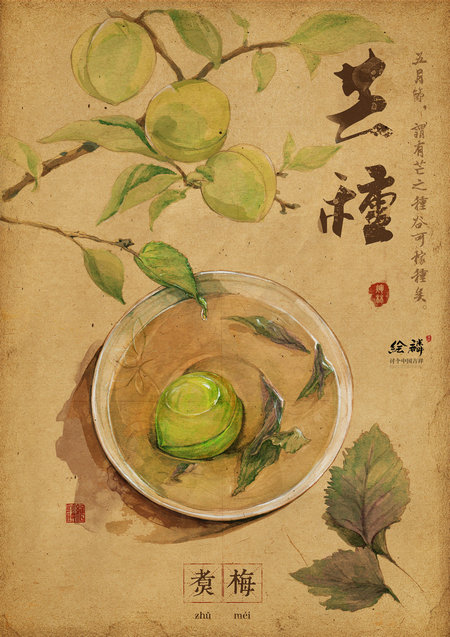 Apainting of Grain in Ear from Li Xiaolin. As a popular young Chinese artist, Li combined the customs during a solar term and the associated food and created a series of illustrations named "24 Solar Terms and Chinese Delicacies". [Photo provided to chinadaily.com.cn]
The Chinese lunar calendar divides the year into 24 solar terms. Grain in Ear, (Chinese: 芒种), the 9th solar term, begins on June 5 this year and ends on June 20.
The arrival of Grain in Ear signifies the ripening of crops such as barley and wheat. It is also a busy period for farmers.
The solar terms were created thousands of years ago to guide agricultural production. The culture remains useful today to guide people's lives through special foods, cultural ceremonies and healthy living tips that correspond with each term.
The following are seven things you need to know about Grain in Ear.