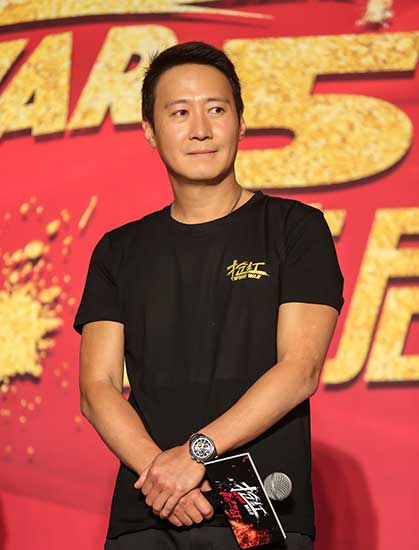 Leon Lai,actor-singer.[Photo provided to China Daily]
On the sets of the upcoming movie Wine War, Leon Lai has many jobs: a translator, light adjustor, prop checker, a child actor's sitter and the most significant one, as director.
All this is visible in the footage of the movie, Lai's directorial debut.
Lai, who is one of the "heavenly kings" - the four biggest male stars in HongKong in the 1990s, including Andy Lau, Jacky Cheung and Aaron Kwok, is now working on a new chapter in his 32-year career.
At 51, the singer-actor is the first among the four to make a career switch.
While Cheung focuses on a singing career and sometimes plays supporting roles, Lau and Kwok said they wanted to direct, but have yet to realize that dream.
Wine War will hit Chinese theaters on May 19, the same day as Hollywood sci-fi blockbuster Life.
With eight movies simultaneously premiering on Friday, it seems Lai has picked the most competitive opening weekend this month.