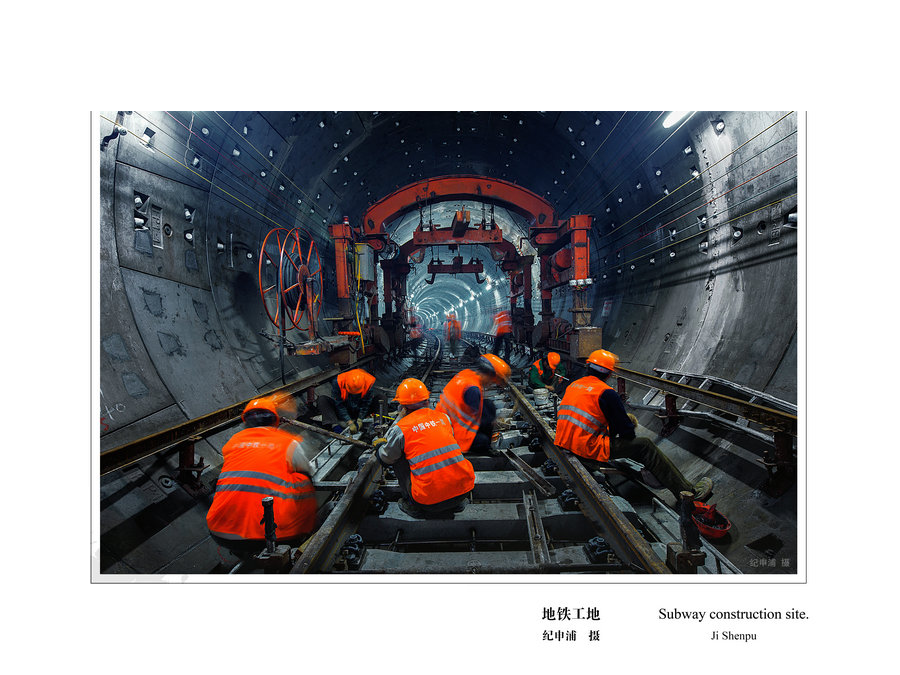 Subway construction site, by Ji Shenpu. [Photo/Chinaculture.org]
As time goes by, the ancient Silk Road experienced tremendous changes. In the 21st century, the world multi-polarization and economic globalization are further developing, and the interdependence between all countries keeps growing. Therefore, it is more important and valuable to inherit and carry forward the spirit of the Silk Road.
Under this background, China proposed the important initiative of jointly building "the Silk Road Economic Belt" and "the 21st-Century Maritime Silk Road" (hereinafter referred to as the Belt and Road), which gives new contemporary connotation to the ancient Silk Road.
The initiative to jointly build the Belt and Road aims to promote the connectivity of Asian, European and African continents and their adjacent seas, set up all-dimensional, multi-level and compound connectivity networks, and realize diversified, independent, balanced and sustainable development in these countries. Jointly building the Belt and Road is in the interests of the world community, reflecting the common ideals and pursuit of human societies.