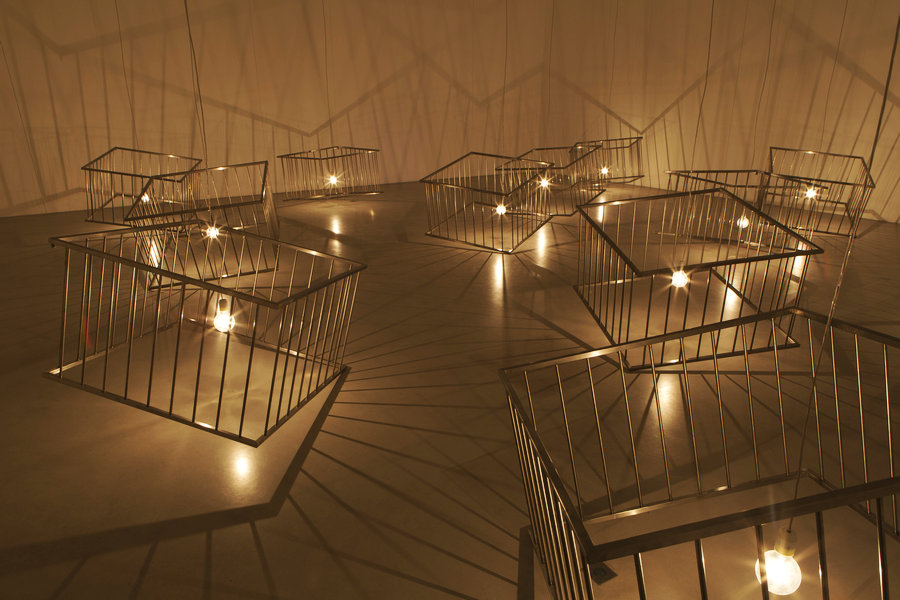 Vies de Singes (Life of Monkeys), 2015 © ADAGP Claude Lévêque. Courtesy the artist and kamel mennour, Paris. [Photo provided to chinadaily.com.cn]
Metal cribs hung in a large room, swinging with a shining light bulb in each of them. A continuous eerie sound and the groan of asthma patients sent goose bumps up viewers' spines.
This is one of French artist Claude Lévêque's installations. He has impressed the world with his artistic presentations of childhood trauma, struggles humans face and cruelty in the world.
His pieces can intimidate people, but not in a blank and violent way. Most of the time, they shine with a kind of indescribable beauty. For example, the shadow of a slowly revolving unicorn moves on the wall.