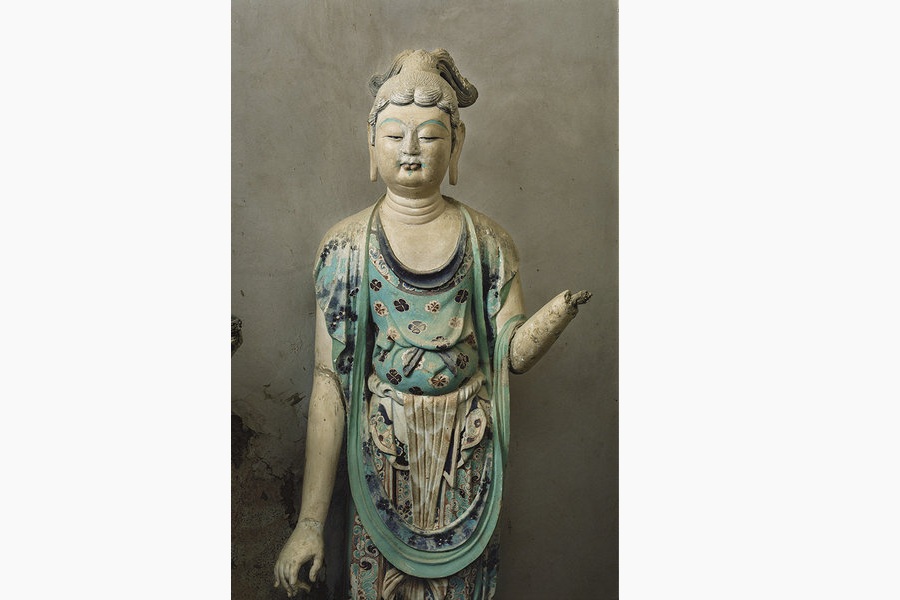 Bodhisattva statue, west wall (Mogao Cave 194). [Photo/Chinaculture.org]
The Mogao Grottoes, also known as Caves of Thousand Buddhas, are homes to Buddhist artworks of unparalleled beauty. Listed by UNESCO as one of the first Chinese world cultural heritages in 1987, this site contains a total of 45,000 square meters of murals and 735 caves constructed along the cliff facing east, extending from north to south.
Chinese cave art, although derived from ancient Indian Buddhist culture, has accomplished far more than its Indian predecessor both in scale and in skill. Besides the ample achievement in visual art, Dunhuang caves exemplify the toleration and fusion of different cultures, assimilating artistic influences from metropolitan China, Central Asia and India into one unique style.