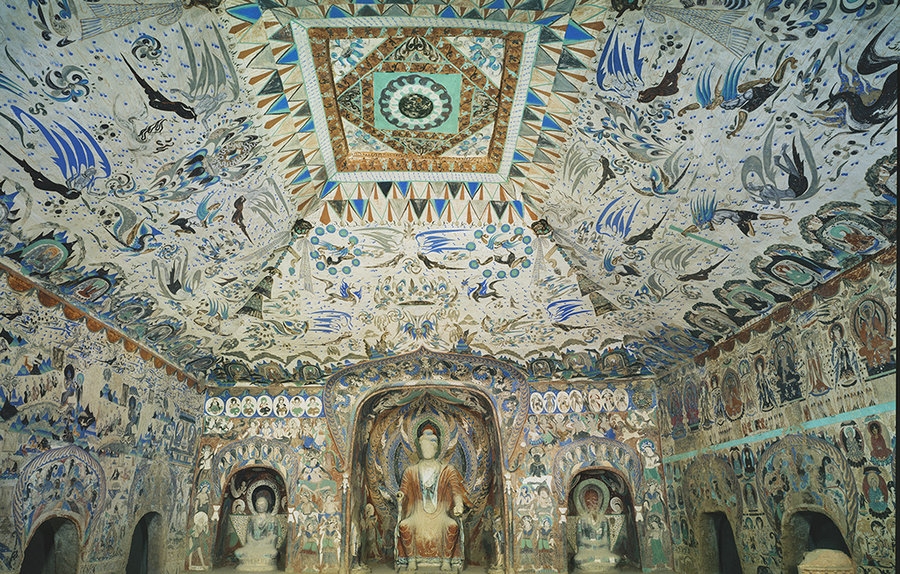 The largest and best preserved cave from the Western Wei Dynasty (Mogao Cave 285). [Photo/Chinaculture.org]
"The Pearl of the Silk Road, the Digitalization of Cultural Inheritance: Digital Dunhuang Exhibition", cosponsored by China International Culture Exchange Centre and Dunhuang Research Academy, practices the Belt and Road Initiative and showcases the application of innovative technologies in conserving culture relics in Dunhuang grottoes.
The "Digital Dunhuang" project, having achieved significant progress in the digital preservation and virtual restoration of murals during the past decade, aims at offering both the academia and the public an easy access to the documents and art works of Duhuang. The love for art will eventually transcend all borders.