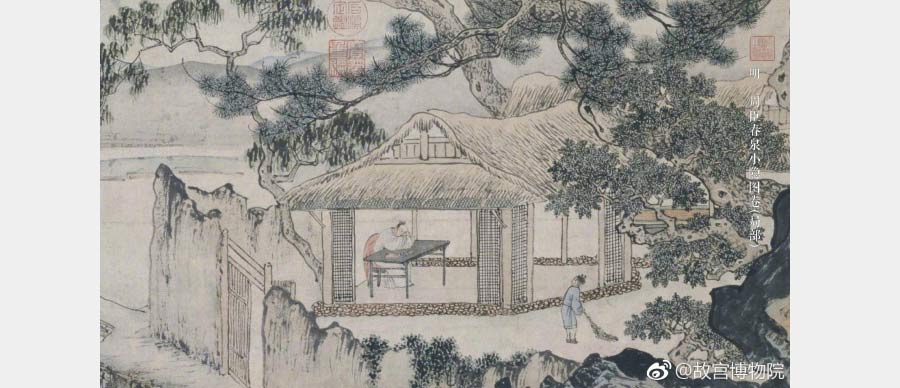 A Ming Dynasty painting, painted by Zhou Chen, depicts a man living in seclusion during the spring period. [Photo/Official Weibo account of the Palace Museum]
Spring is a season where the grasses thrive and birds chirp, and people enjoy the outdoors, embracing their natural surroundings, appreciating its beauty.
Ancient people also loved the spring time, no less than those in modern times. During this period, however, they preferred to chant and create poems, as well as going out doors and enjoying their surrounding scenery.
Recently the Palace Museum in Beijing released photos of some ancient paintings on its official Weibo account. Visitors can catch a glimpse of, and expand their understanding on, how those in ancient times spent their life in spring through the paintings.