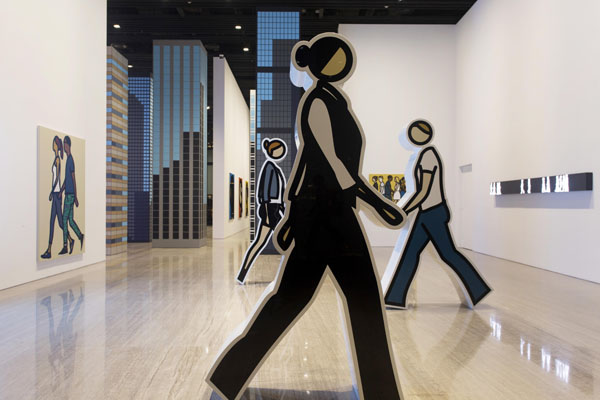 [Photo provided to China Daily]
The London-based gallery now has expanded to New York and Milan. Although it does not have a space in China yet, Lisson has been active in the country, working with renowned institutions and artists, such as the contemporary Chinese artist Liu Xiaodong.
It was the vision of Jenny Wang, chairwoman of the Fosun Foundation, that made the show possible, Tung says.
Recalling his first visit to Shanghai in 2015 to talk about the exhibition, Opie says, Fosun's Bund compound was still under construction then but their conversation made progress.
When he finally came to see the exhibition halls earlier this year, the artist immediately liked them.
The space looked good: a view of the city through the windows, an intimate shopping complex on one side of the building and steel-and-glass office blocks on the other.
On her first impression of Opie's work - an LED sculpture in London SOHO - Wang writes in an essay for the exhibition opening: "Perfectly at ease within the crowd. Everything was in unison, as if one had suddenly felt the pulse of London."