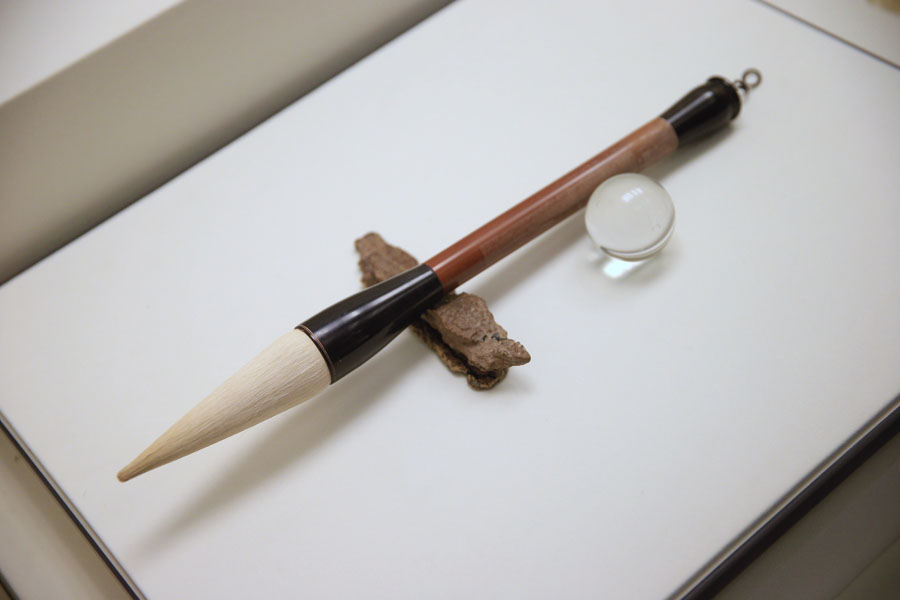 An ink brush on display. [Photo byJiang Dong/China Daily]
The exhibition features recently produced pieces and pictures of old items from the Palace Museum, to offer a better understanding of how the craftsmanship involved in the production process has evolved.
Kuai Zhenghua, a nationally recognized exponent of traditional woodcarving from Huangshan, is one of the master craftspeople in attendance.
The 56-year-old has both his own creations and old pieces repaired by him in the show.
He has been repairing rundown pieces for the past two decades. He uses history books and his skills to restore the pieces.
"There is always a story behind each piece. Sometimes it is very hard to find the allusions. But more often than not, it is possible to find clues," he says.
Kuai, who became a woodcarver at 20, says that he has learned a lot from the repair process.