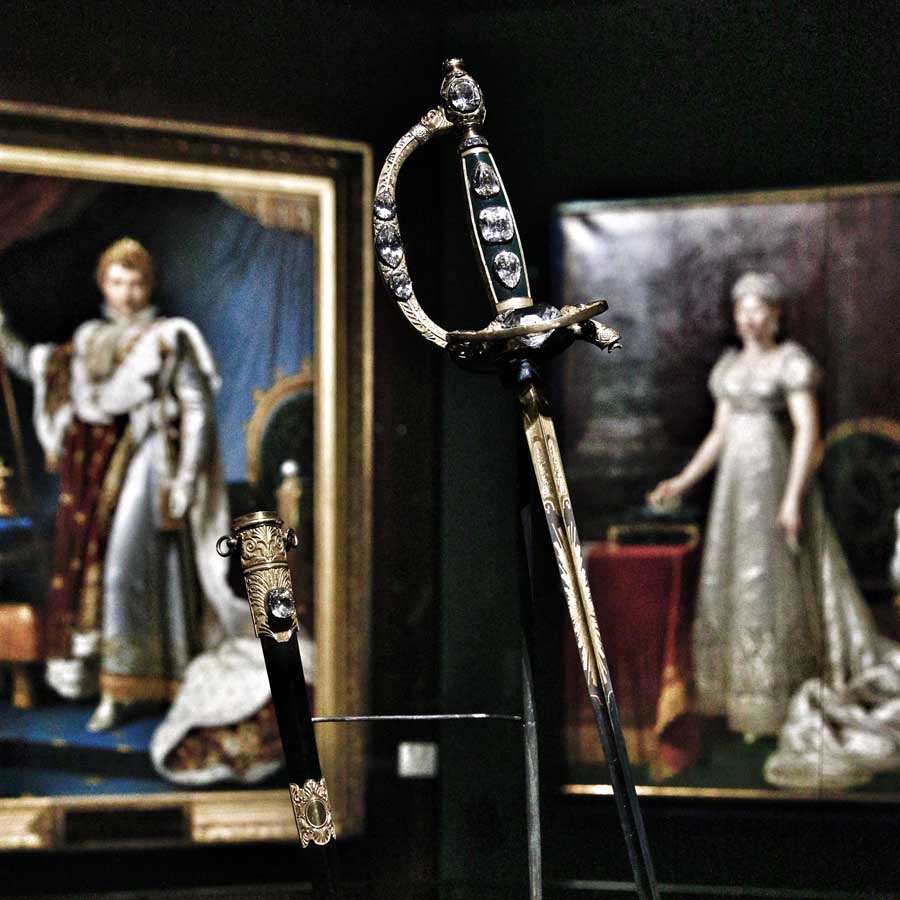 A collection of French treasures, including the Consular Sword, will be part of a display of nearly 300 precious objects at the Palace Museum in Beijing from Tuesday. [Photo/China Daily]
An exhibition of precious objects from France, including a dazzling sword carried by Napoleon Bonaparte at his coronation, is set to open at the Palace Museum in Beijing. Wang Kaihao reports. 
At Napoleon Bonaparte's coronation at the Notre-Dame de Paris on Dec 2, 1804, he carried a sword adorned with a 140-carat diamond that was previously set on the coronation crown of Louis XV and Louis XVI, and 42 other gemstones from France's national treasures.
The Consular Sword-a national treasure itself-now with the Chateau de Fontainebleau, will be on display at the Palace Museum in Beijing, also known as the Forbidden City, from Tuesday. It will be the first time it has left the country.