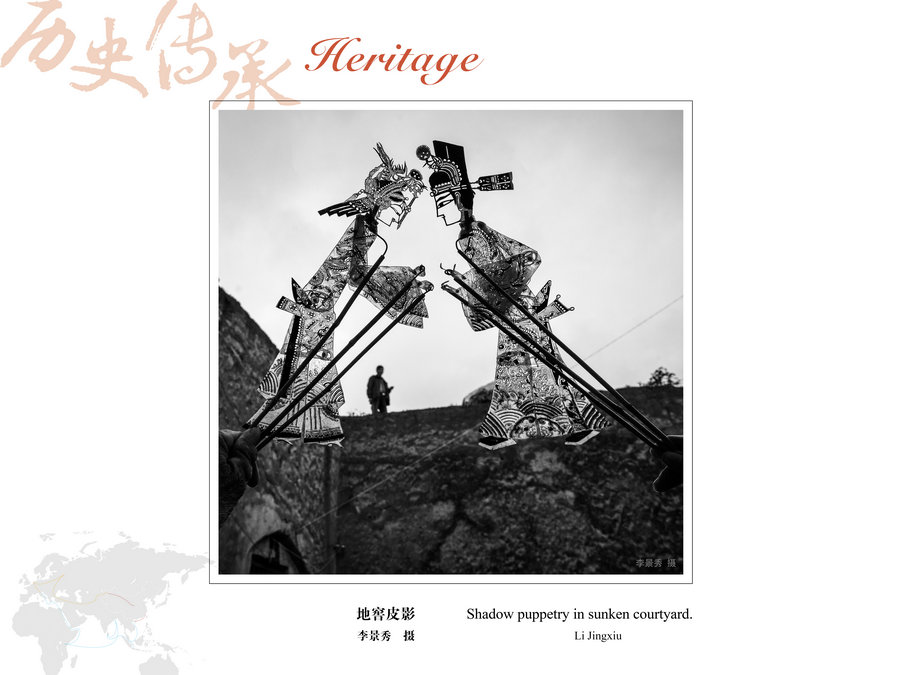 Shadow puppetry in sunken courtyard, by Li Jingxiu. [Photo/Chinaculture.org]
With the continuous building of the Belt and Road, the areas along the Belt and Road face a historic development opportunity, and the ancient Silk Road is instilled with new vigor and vitality.
China is willing to work together with all countries along the Belt and Road to compose a magnificent movement of "openness and inclusiveness, cooperation and mutual benefit."
Through the lenses of photographers, this exhibition displays the new look of areas in China along the ancient Silk Road in the new era as well as the local people's humanity spirit of "inclusiveness, openness and harmony" to pass on the good vision of Chinese people to jointly build the Belt and Road.