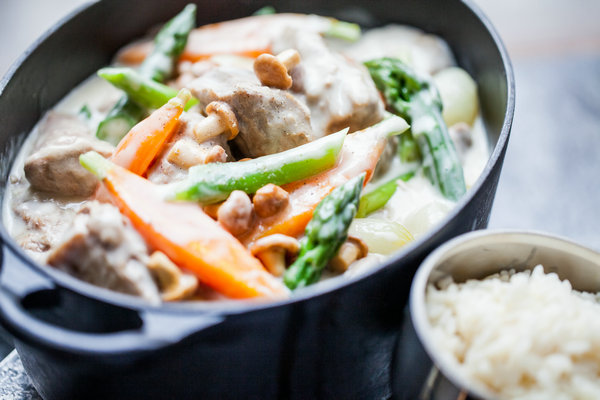 Restaurants across China join the Gout de France, an event that spreads French culinary traditions around the world at the start of spring. [Photo provided to China Daily]
For Yohan Fatela, the French chef at Heritage restaurant in the Wanda Sofitel, every day is about celebrating his country's cuisine.
But the past week has been more intense than usual. Saturday night his restaurant team hosted Chaine des Rotisseurs, a centuries-old group of gourmands founded in France, with active chapters in Beijing and Shanghai. On Tuesday night, he joins the third annual Gout de France (Good France), along with about 2,000 chefs from five continents who will present a special menu on the spring equinox, widely celebrated as the first day of spring.
In 1912, Auguste Escoffier started Les Diners d'Epicure (Epicurean Dinners): one day, one menu, served in cities around the world, to as many guests as possible. Gout de France, the event's website says, "aims to bring this idea to life by assembling all kinds of restaurants across the globe". The first event, in 2015, was organized to spread French cuisine around the world following its inscription to UNESCO's list of Intangible Cultural Heritage of Humanity.