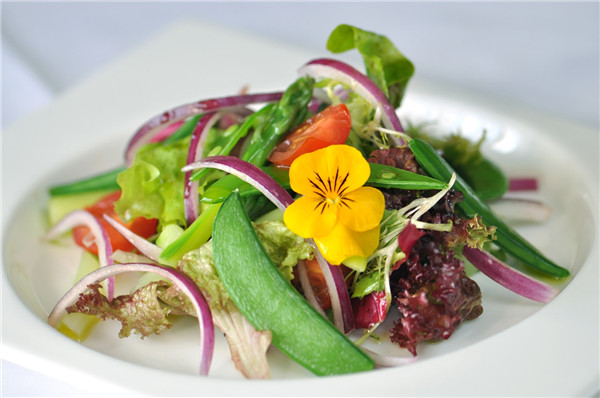 Asparagus and green bean salad, with red onion and cherry tomato in extra-virgin olive oil. [Photo provided by Sheraton Grand Beijing Dongcheng Hotel for chinadaily.com.cn]
Tender and crunchy, sweet and grassy, asparagus is a herald of the arrival of spring. Asparagus is not traditionally a Chinese ingredient, but is becoming popular in Chinese kitchens.
There are many ways to cook asparagus than just grilling it. Find asparagus and use it in a breakfast dish, appetizer, soup or even dessert to inspire your next cooking experiment.