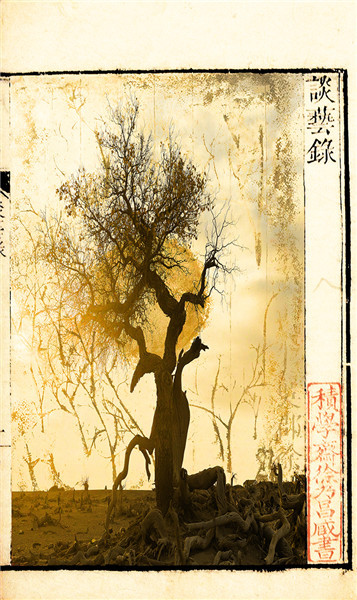 Fu Wenjun displays his experiments in photography at his solo show in Beijing. Highlights include Wind from Yesterday series (above) and Thought Reading series.[Photo provided to China Daily]
The artist, who lives in the same city, has worked hard to give his photos the look of abstract paintings.
His series Thought Reading, made in 2010 and to be displayed later this week, is an example of the artistic effort Fu has made over the years.
The images in the series are of Chongqing's Dazu Rock Carvings, a UNESCO World Heritage site dating to the 7th century.
Fu has used the images of various religious sculptures to show society in different ways.
Since then Fu has made similar images, calling the style "digital painting photography". He has held shows at home and abroad, and has taken part in art fairs across the world.
The artist jokes that his career has started to peak in his 60s.