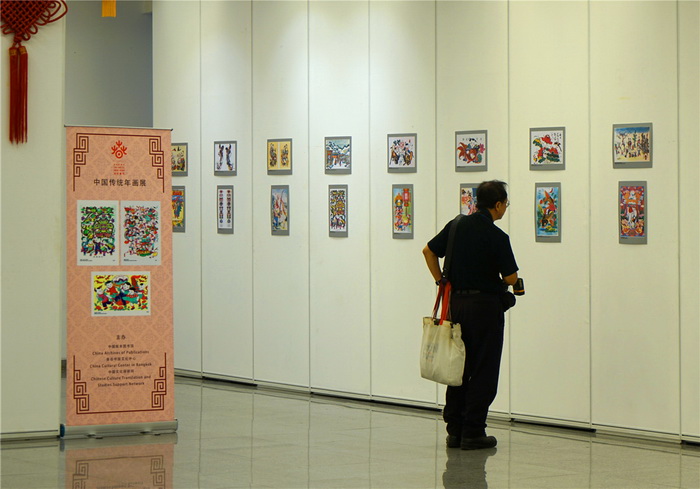 People look at nianhua on display at the China Cultural Center in Bangkok. [Photo/Chinaculture.org]
Chinese nianhua, or lunar New Year paintings, are often used as decorations during the Spring Festival. They are placed on doors or walls to ward off evil spirits and bring good luck to families in the new year. They could once be seen regularly throughout China.
To introduce foreigners to the time-honored art form, an exhibition of Chinese nianhua was held in the China Cultural Center in Bangkok, Thailand, from Feb 10-14. More than 100 paintings were on display, with detailed information about the influence of traditional painting on Chinese history and society.
The show was part of the "Happy Chinese New Year" project sponsored by the Chinese Culture Ministry to promote the Spring Festival practices in other parts of the world. In addition to exhibitions, the month-long project also includes New Year parades, galas, temple fairs, as well as audio and video shows.