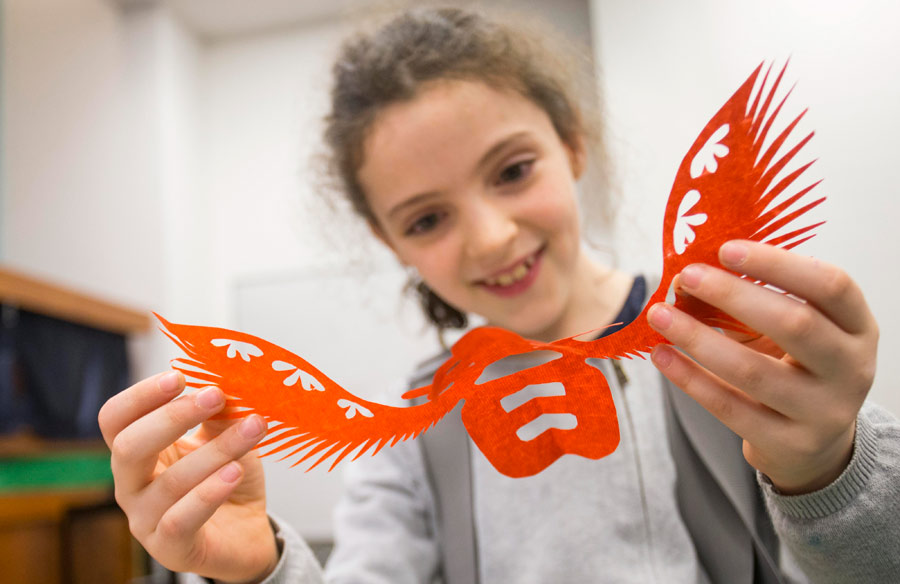 A girl looks at a paper-cut work at the Toronto Public Library's Maria A. Schuka Branch, in Canada, Jan 19, 2017. Locals were taught how to make Chinese paper-cuts to welcome the Chinese New Year. [Photo/Chinaculture.org]
China will usher in the lunar New Year on Jan 28. Traditionally, the holiday is observed in China, Vietnam and some other Asian countries. Now the 400-year-old festival is going global.
From Chinese red lanterns and lion dances to New Year parades, here is a roundup of how people around the world are also immersing themselves in the festive mood as the Year of Rooster approaches. Take a look.