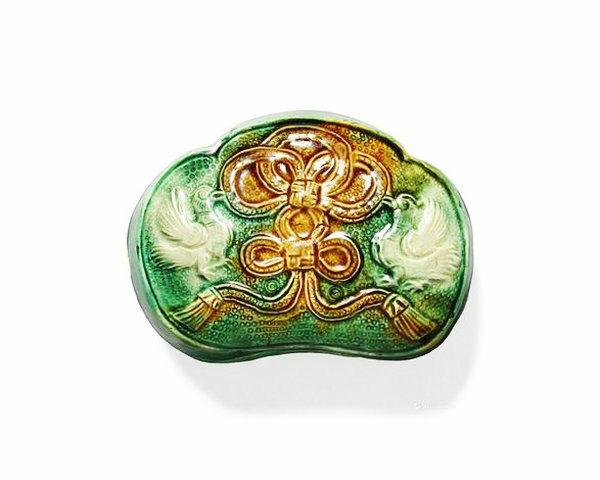 A tri-colored glazed compact from the Tang Dynasty. [Photo/Artron.net]
Gifts and collections
Powder boxes were often sent by men as a token of love to the women they admired. Aside from tea and sweets, compacts were also given as gifts to friends and relatives.
One chapter from Chinese classic literatureThe Dream of Red Chamberlisted the presents sent to the noble young lady, Xue Baochai, among which were compacts and powder.
In general, only the rich and elite could afford compacts, especially exquisite porcelain and jade ones.
When inkpads appeared after the Song Dynasty (960-1279), women's beautifully-made compacts were also used by men to keep the red paste.
As skills improved, compacts became finer, made from valuable materials and in different shapes, more like art pieces rather than simple boxes. They often found their way into some private collections.