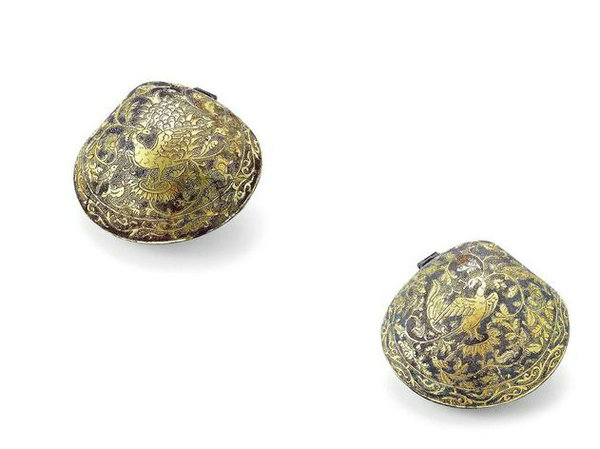 Two gilded compacts with patterns of phoenixes from the Tang Dynasty (618-907). [Photo/Artron.net]
"A young woman sits in front a mirror. The reflection of her fairy face in the mirror and flowers around her add beauty and radiance to each other."
This is from the poemPu Sa Manby Wen Tingyun, a poet from the Tang Dynasty (618-907). The poem imagines a beautiful woman in a blue mood reluctantly putting on makeup. The powder and rouge she used in the Tang Dynasty were stored in special boxes.
The boxes, usually made of porcelain, are small in size and have a lid to prevent powder and rouge from dust and humidity.