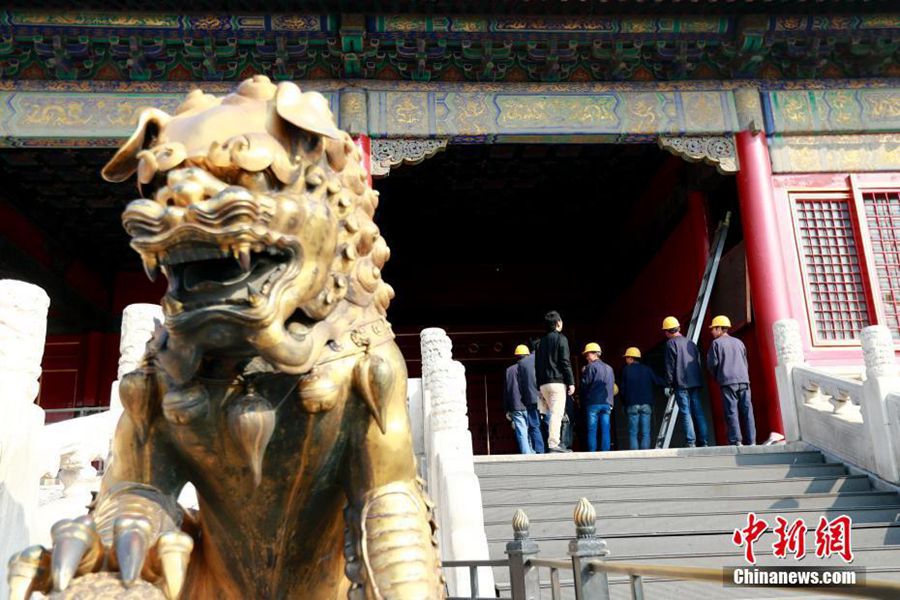 Workers start to take down building parts of modern structures in the Palace Museum in Beijing, Oct 10, 2016. [Photo/Chinanews.com]
The Palace Museum in central Beijing started to undergo key restoration work on Monday by taking down modern buildings in order to recover its original look.
A total of 14,800-square-meter modern structures, scattered in different areas of the ancient building complexes, will be gradually taken down and the project is expected to be finished in the first half of next year, said the museum.
The Palace Museum is located in the Forbidden City,which was the imperial palace of 24 emperors during the Ming (1368-1644) and Qing (1644-1911) dynasties, until the end of Chinese imperial history.