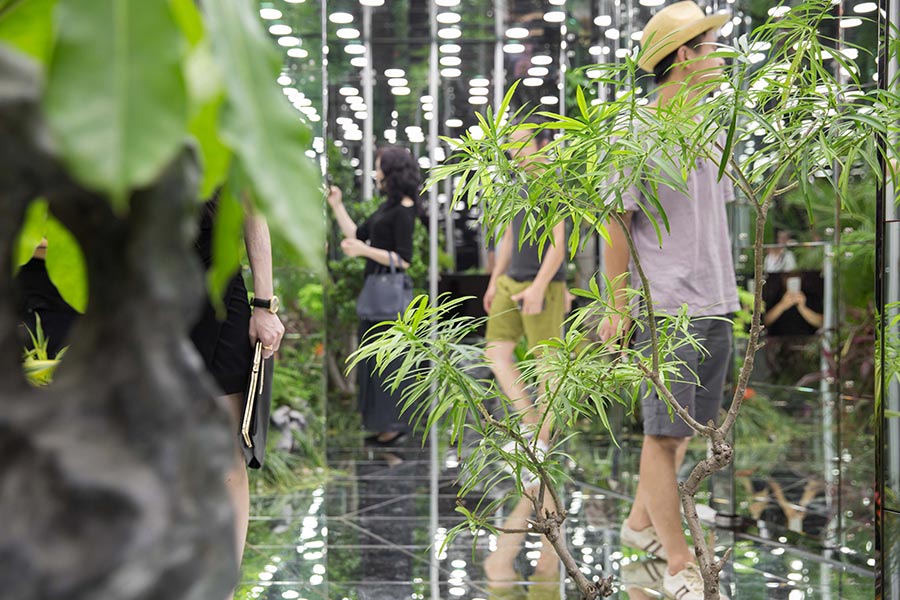 A photo taken at artist Deng Guoyan's Noah's Garden in Beijing. [Photo provided to China Daily]
Standing inside artist Deng Guoyuan's installation of Noah's Garden in Beijing, visitors find countless "themselves" reflected in mirrors from all directions, making it difficult to know which image is real and which isn't.
The 58-year-old artist has build a 53-square-meter glass garden with moving walls of mirrors to create a space that blurs people's perception of reality and virtual world.
The transparent house is divided into six separate spaces by walls of mirrors. Each space has various flowers that visitors can smell and stones of different shapes that they can touch.