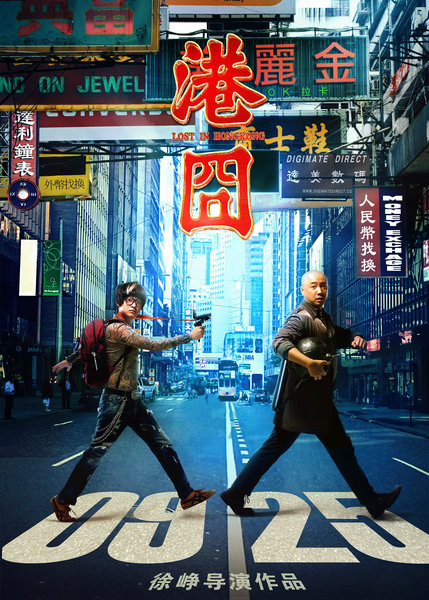 China's movie market has continued growing in 2015. Some of the biggest winners of the year include Lost in Hong Kong.[Photo provided to China Daily]
Directors Xu Zheng and Zhang Yibai, both harvesting success from big-data research, have defined themselves as "production managers" aiming to please customers rather than directors.
Based on the growth rates, Entgroup gives an optimistic forecast for next year, saying 2016 may see a record of 60 billion yuan and a single movie surpassing 3 billion yuan.
But on Tuesday, Wuershan, director of Mojin, looked ahead with a different but old spirit.
"I hope a movie will gain success just because it's a good movie, that is a glory belonging to the industry," he says.